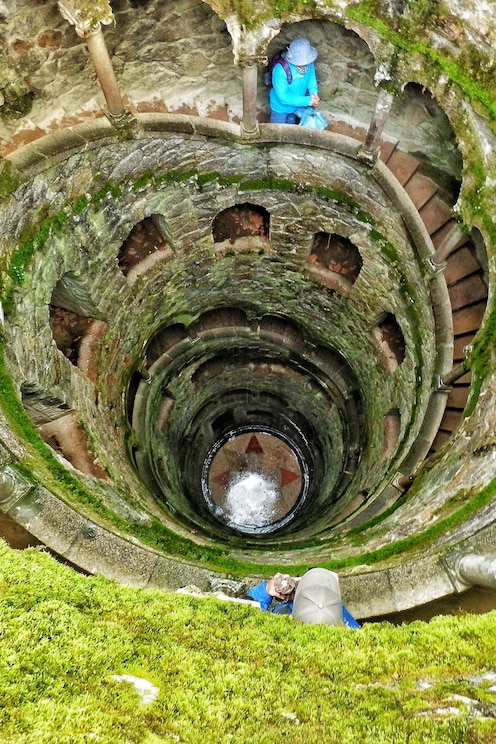 Hi Everyone, we are Duarte & João ! IF you like to be TOURISTS but also LOVE TO "DIVE" INTO THE SMALL AND UNTOURISTY PLACES (not missing the Touristy ones too!) and FEEL LIKE A LOCAL... this Experience IS FOR YOU! :) Famous for Culture and unique landscapes, SINTRA is a MUST, too EPIC to be missed! From a…
包括:
Equipment, Transportation, Drinks, Food

Traditional snack Local Pastry (BEST in the World)

Water and a little surprise at lunch for all ! :)

Transportation & our best LISBON Tips!

AWESOME GUIDED TOUR in Regaleira Palace (Tickets excluded ) | A/C | Insurances | Jackets & Coolest MUSIC ONBOARD - trust us!
Olá from Duarte & João :) We don't like to brag about our experience because this all started with a 1st daytrip w/ foreign buddies - 6 years ago - to a place I called home for as long as I remember – Sintra! (my family has farms in the forest for 100 years) After that day, I realized that more than a tour I could provide an unforgettable day between friends with simply wonderful moments together... feeling just like LOCALS! This is how I started my small company - Keep it Local Tours As you can read, João and my other Friends know what they are doing too, so a Dream Team is set and ready for You! We got it for you :D
- Regaleira Palace (Tickets NOT incl. but we OFFER you an EPIC GUIDED TOUR inside!) - Small villages - Lunch in a local restaurant near the beach - Adraga Beach (we go to water or just have a nice walk :) ) - Cabo da Roca (MOST WESTERN Point Europe Mainland) - Our secret Countryhouse in the WOODS or Peninha Area - Gorgeous Forest in the Natural Park - Last tasty surprise ! (We´ll see all other monuments from outside too, if the weather allows!)
可订日期
如果您想预订的时段没有显示可订状态,您可以向Duarte。
这项体验内容里包含烈酒,但只向达到法定饮酒年龄的参与者提供酒精饮料。
Palace Ticket not includ. but 1h Guided Tour inside is! We'll also share our LISBON TIPS! If experience is full contact us anyways, we try to make it work :) We love FAMILIES w/ kids - Message us!