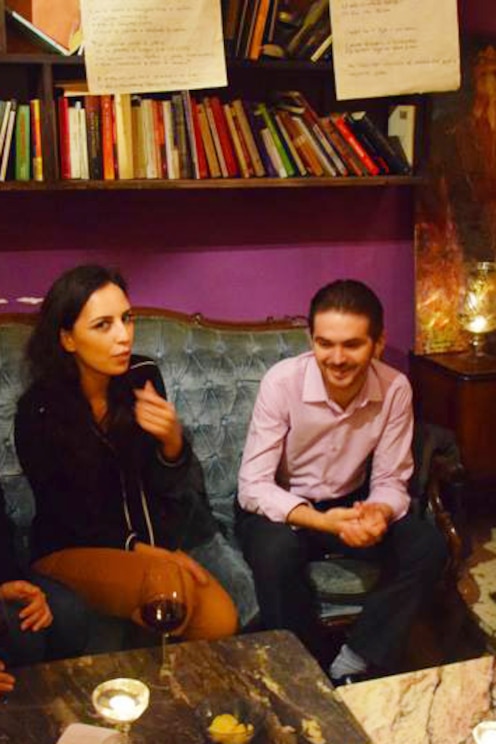 I will welcome you in a nice and cozy library cafè, where you will join a conversation group in Italian managed by a mother tongue teacher. The group is smaller than 10 people and all members have a basic knowledge of Italian. At the end of the conversation you will enjoy an Aperitivo with the chance to socialize…

buffet usually pasta, salads, sandwiches. The menu is not always the same.

1 beer or glass of wine
We will meet in a cosy library cafè in the best neighborhood of Rome close to Colosseo, easy to reach by metro
这项体验内容里包含烈酒,但只向达到法定饮酒年龄的参与者提供酒精饮料。
The Italian conversation is for all the people that already have a basic knowledge of Italian and want to practice it, but it's not for Italians. The aperitivo after the conversation is for everybody.