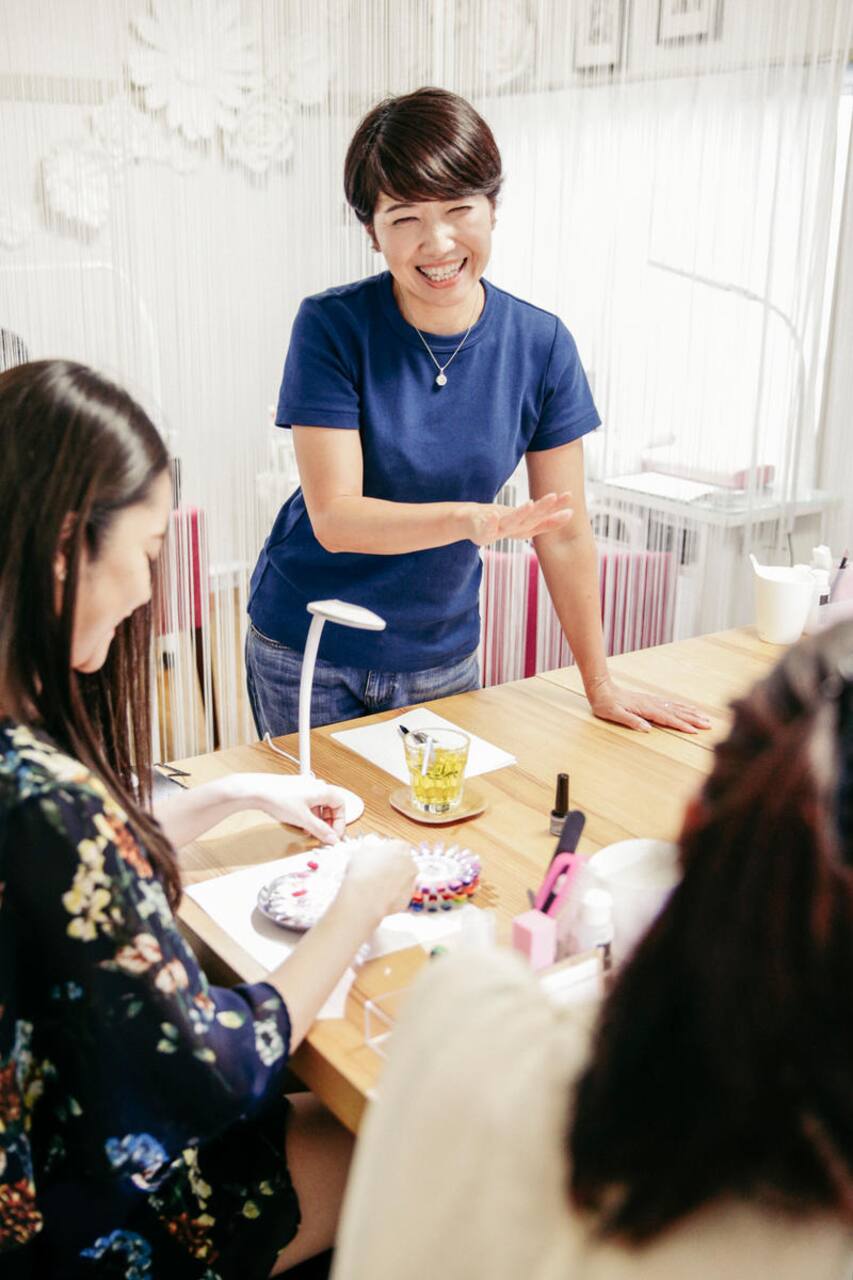 Design and paint with gel nail polish
Design and paint with gel nail polish
I'm passionate about keeping my nails neat and colorful—it makes my life very enjoyable. I studied nails while working as a secretary, and decided to become a nail salon and nail school owner. That was over 15 years ago. Now, I really love to show people how to enjoy their gel nails which last for three weeks and make their lives more colorful.
We'll teach you how to paint your nails nice and neatly with gel. Gel nail polish is easy and safe to use if you know the proper way to do it. In our workshop, you'll also learn how to care for your cuticles, as well as how to apply and cure the gel treatment. You'll be able to choose your favorite color from over 250 choices. You'll also be able to make designs with crystals, and we'll show you…
Please come to the workshop with bare, untreated nails as there won't be time to remove paints or varnishes.
Our workshop will be held in our cozy salon in Omotesando, a fashionable area which is known for its restaurants and shopping.
形象设计
Design and paint with gel nail polish