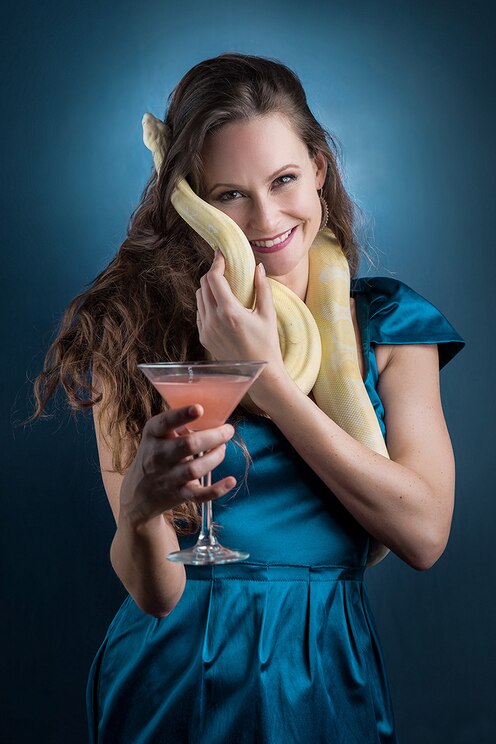 Discover and handle several species of exotic snakes, in a convivial place. You will learn how to pose with this wild animals with Lia Vinova, Snake charmer from more than twelve years and leave with vivid memories and beautiful pictures made by a professional. After you will enjoy a relaxing part with a glass…

1 glass of Champagne

1 high resolution picture
I ​live in Paris and work as snake charmer​ ​for over 12 years. I've ​studied​ various species​​ and was approved by The Ministry of the Environment to share my passion.​ ​​​Because of snakes, I've met fantastic photographers​. The Snake & Drink ​experience intend to give everyone the opportunity to meet amazing creatures like ​snakes and get amazing photos to share with the world.
Snakes will bring you in a place in yourself where fears, insecurities, and challenges are change into strength, and confidence.
Presenting wild animals is regulated by Law. Registered artist authorized by the French Ministry of Environment, Lia is able to present her snakes safely. Only fun and excitement will be experienced.