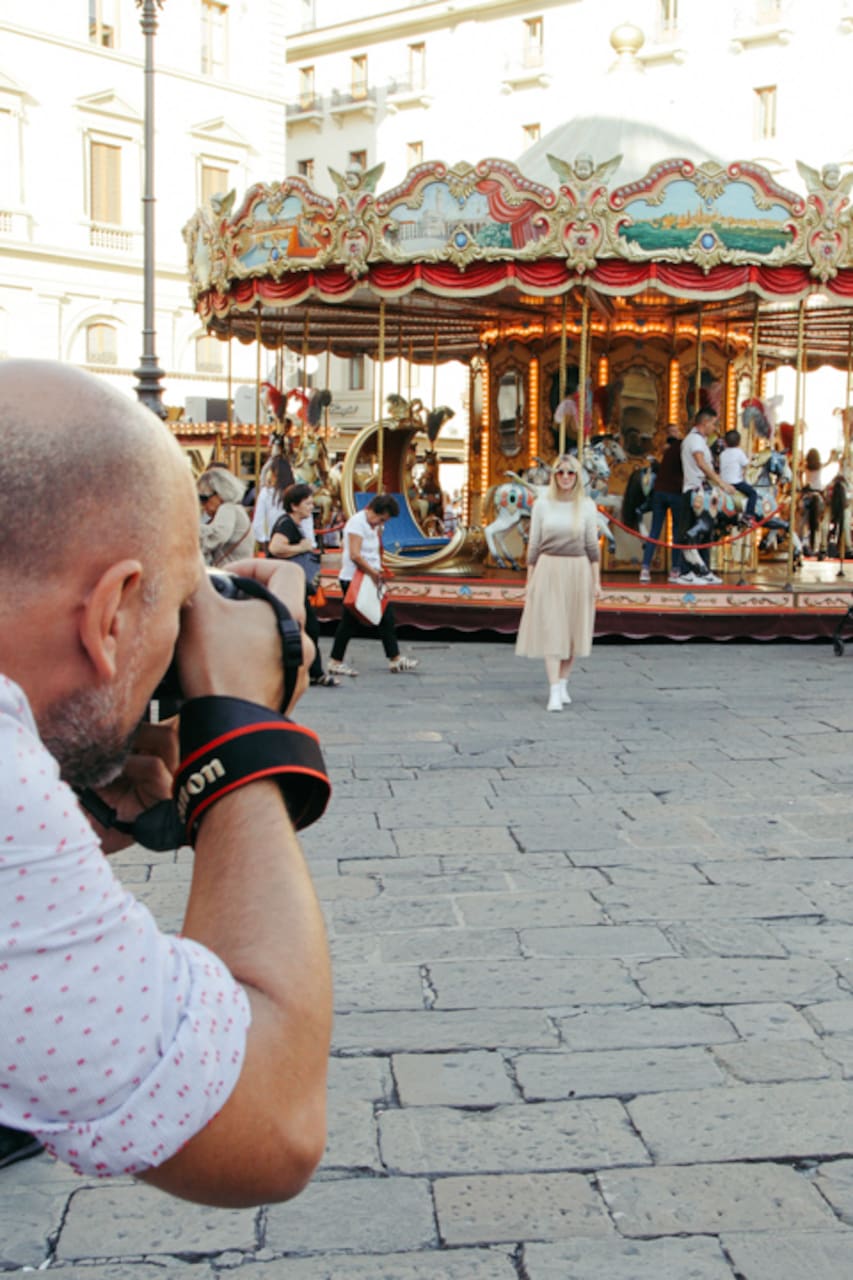 I am a professional photographer with the passion for wine. I am a certified sommelier and I will be happy to share my knowledge in the wine field to make sure you have a special experience. Riccardo Bartalucci [riccardobartalucci.com] Film and dark room. Travel and spirituality. A reportagist photographer who for years has livened his fashionable dynamism to advertising.
I will take you to a 2 hours sensory journey tasting the unique wines of the region. We will visit two tasting halls in the historic district of Florence, the first very traditional and the second one very "special" sipping 3 different wines. You will learn from me, your own personal sommelier, their differences, how to pair them with the excellent Tuscan products and I will share interesting…
The date you choose it's not available? Please contact me however, we find a solution! Please make sure you provide the email you want me to send the link with your photos
饮品
Wine A glass of each wine selected during the tasting
装备器材
Pictures I will send a link where you can download the pictures as soon as you go back home
Comfortable shoes,smiles and passion for wine!
Amazing outfit for your pictures!
We will walk from Piazza Duomo and along Via de' Calzaiuoli we have our first stop to taste our first wine in a very tipical florentine style winery then we reach Palazzo Vecchio, cross the Uffizi to arrive on Ponte Vecchio, then coming back trough Piazza della Repubblica to reach San Lorenzo area very close to Cappelle Medicee where our experience finish...in a very special place where we will find 2 special wines and some amazing tasting food!
未来数日的可订状态
如果您想预订的时段没有显示可订状态,您可以向Riccardo。
您将需要拍一张自拍照,自拍照需要与您身份证件上的照片相匹配,以帮助爱彼迎确认真正将要参加体验的是谁。这个步骤您只需要做一次就可以了。
这项体验内容里包含烈酒,但只向达到法定饮酒年龄的参与者提供酒精饮料。
The date you choose it's not available? Please contact me however, we find a solution! Please make sure you provide the email you want me to send the link with your photos