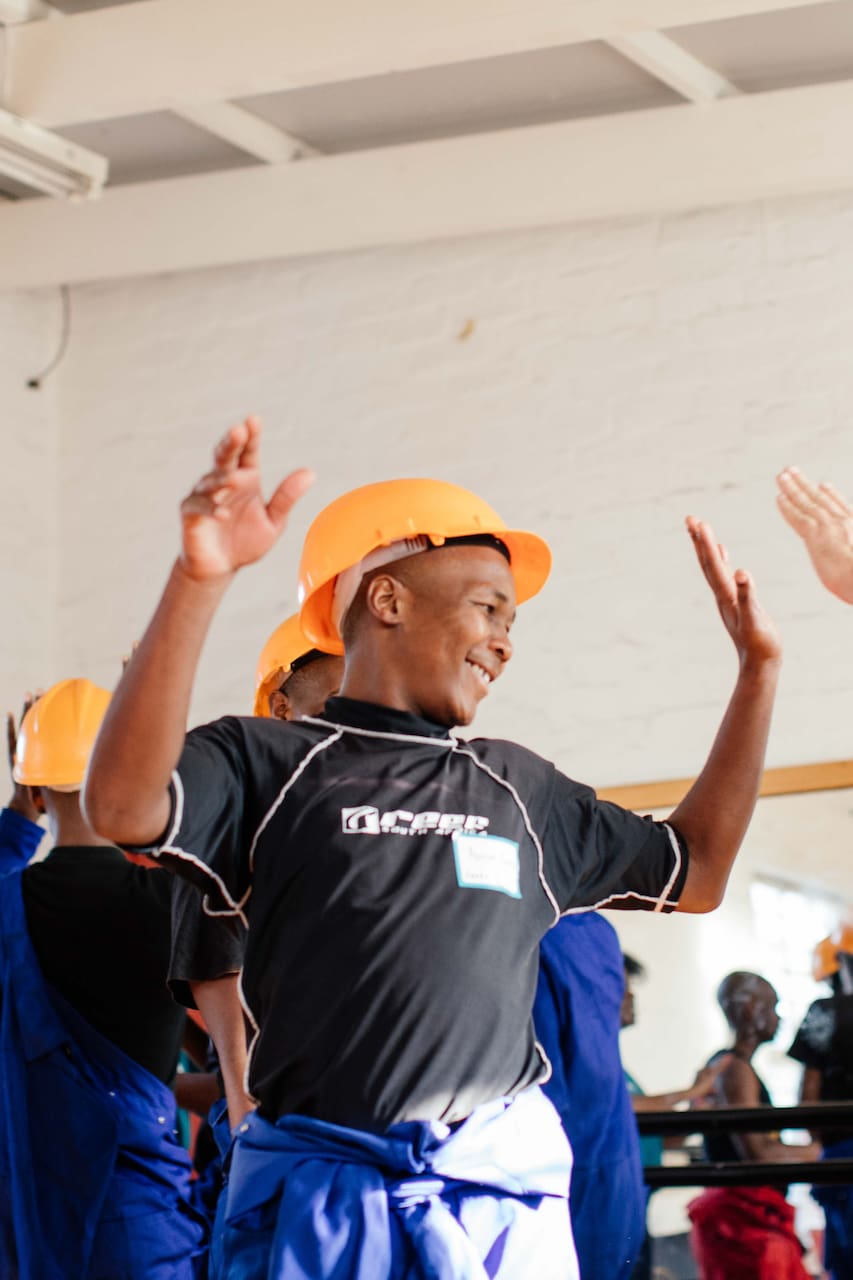 Learn to Gumboot Dance in Langa
Learn to Gumboot Dance in Langa
We were both born in the South East of South Africa called Eastern Cape and grow up in Langa Township. We come from big families and that helped us to have interpersonal skills. We are both registered Tourist Guides and now we also work with the youth in our community. Through Happy Feet Youth Project and iThuba Innovation Hub we share with the young children that education is life itself!
关于Happy Feet Youth Project
We promote our youth to engage in activities that will inspire their minds to discover themselves and the world. We sing and dance to attract local children into our project. Our education program focus on STEM subjects such as Coding, Robotics, maker, Cinematography, Maths and Science. We focus on 10 year olds as we believe in strong education foundation is the key to create a bright future.
这是一个
公益体验
,您为参加体验所支付的费用将全数捐赠给 Happy Feet Youth Project。。
We will meet at Guga S'thebe in Langa. We will take you around our neighborhood while sharing the history of this township. We will then make our way back to Guga S'thebe, where you'll learn how to perform Gumboot dance.
Wear comfortable shoes, bring camera, own transport and be ready to interact.
We welcome any donation a guest brings from technology, clothes and school material.
This experience will be conducted in the oldest township in Cape Town, Langa Township. We will be at Guga S'thebe Cultural Center.
历史
Learn to Gumboot Dance in Langa