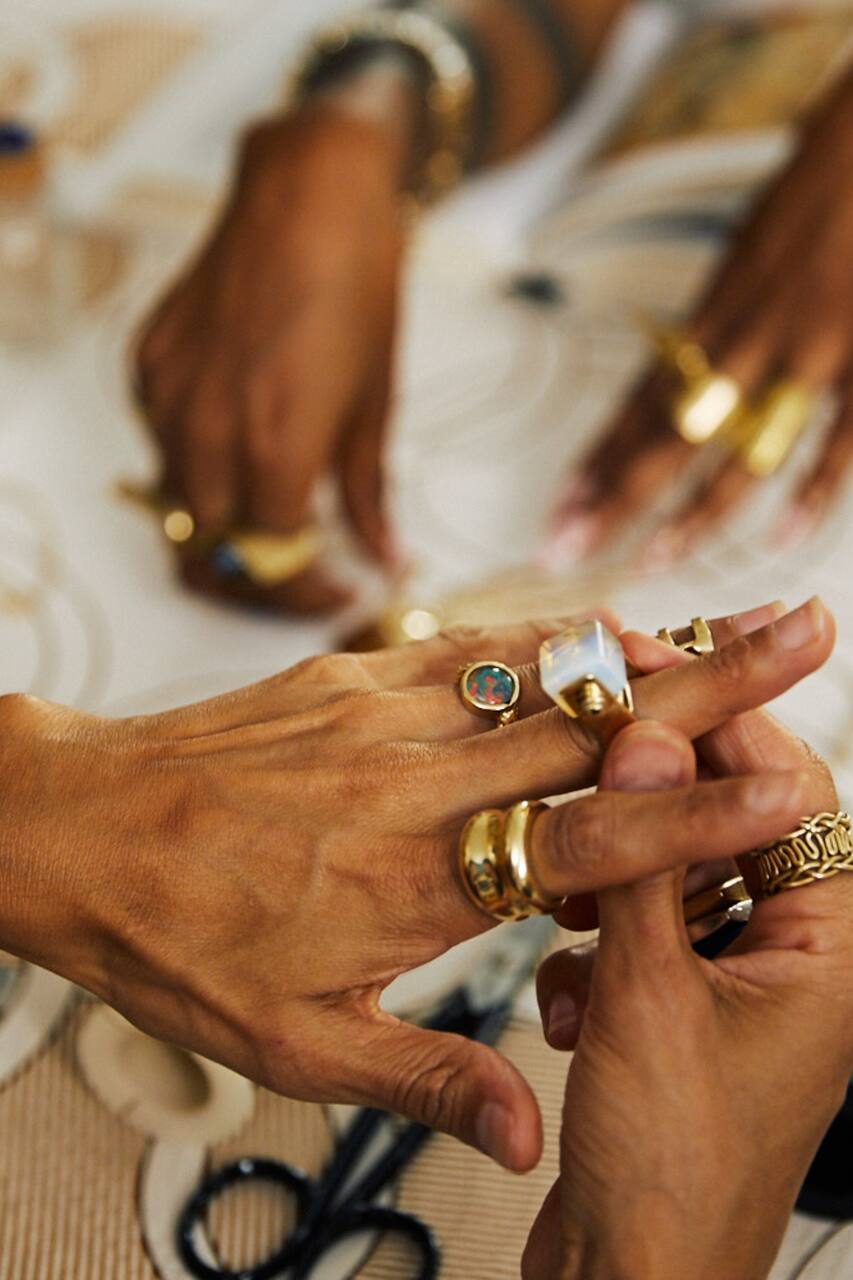 We are twin sisters that grew up in Brooklyn and are co-founders of the fashion brand, L'enchanteur. We've always been inspired by our surroundings & the decoration of people living throughout each neighborhood. The everyday diversity in neighborhoods, from Flatbush to Bedstuy to Bushwick, opened limitless sources of perspectives.
We'll welcome you into our South Bedstuy work/showroom with a cup of 24k gold leaf infused tea. While you sip your transformative golden tea, you'll choose a crystal that speaks to you and we will explain each crystal's unique properties. Then, we will take you on a scenic stroll deeper into the up and coming art hub, Bushwick, where you will be introduced to the alchemy of metal smithing. We…
Wear comfortable shoes; we will be walking around. Transportation to first location and around Brooklyn area
饮品
24k Gold Leaf Tea Benefits of 24K are clearer mental focus, increased metabolic rate and cell renewal.
装备器材
Crystals/Leather/Metal Crystals provide properties that are healing and rejuvenating. These crystals will correspond with your birth zodiac or mood.
Our Brooklyn L'E HQ is the first stop, where we will enjoy cups of 24K Gold leaf infused tea. Next, we venture through Bushwick, enjoying the inspirational surrounding. Pit stop is AP Cafe for a light snack then We will end up in work studio where will be using West African wire wrapping techniques.
您将需要拍一张自拍照,自拍照需要与您身份证件上的照片相匹配,以帮助爱彼迎确认真正将要参加体验的是谁。这个步骤您只需要做一次就可以了。
Wear comfortable shoes; we will be walking around. Transportation to first location and around Brooklyn area