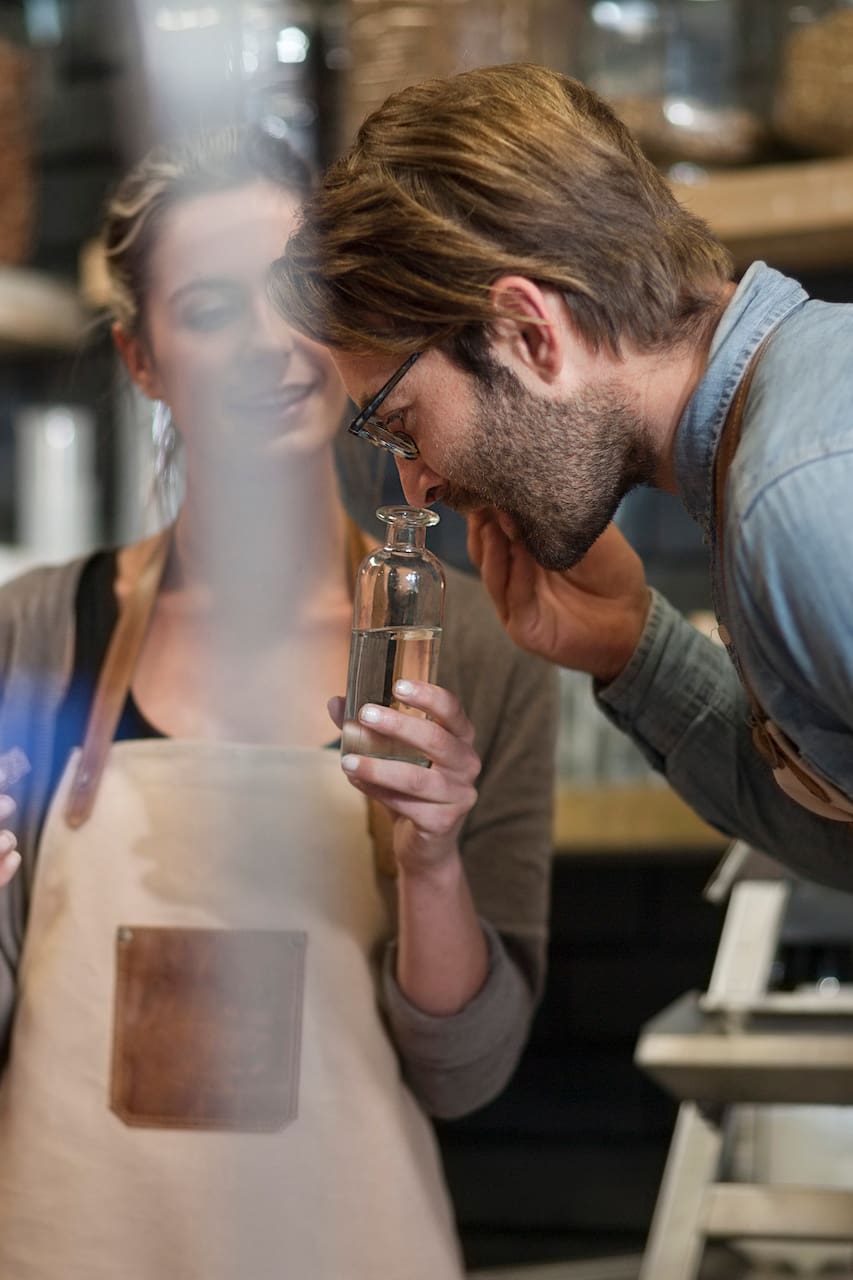 Nic & Andri offers you the perfect combination of science and art, they will teach you how; in a quick overview of spirits greatest artisan revivals – making your own gin from scratch.
We cover a wide variety of 1. Course material & recipes 2. Gin Tastings 3. Your own bottle of gin that you made from scratch. Finish the course off by crafting your very own gin from single botanical distillation blends, and leave with your own bottle of gin recipes, as well as knowledge to create something unique and inspiring to show your friends. https://vimeo.com/180045172
We suggest you take an Uber to your next destination, cause we will do quite a lot of tastings.
Snacks will be provided but make sure you have something solid for breakfast, because there will be a lot of tastings going on.
The scientific blending starts at New Harbour Distillery in Woodstock, the old industrial part of Cape Town.