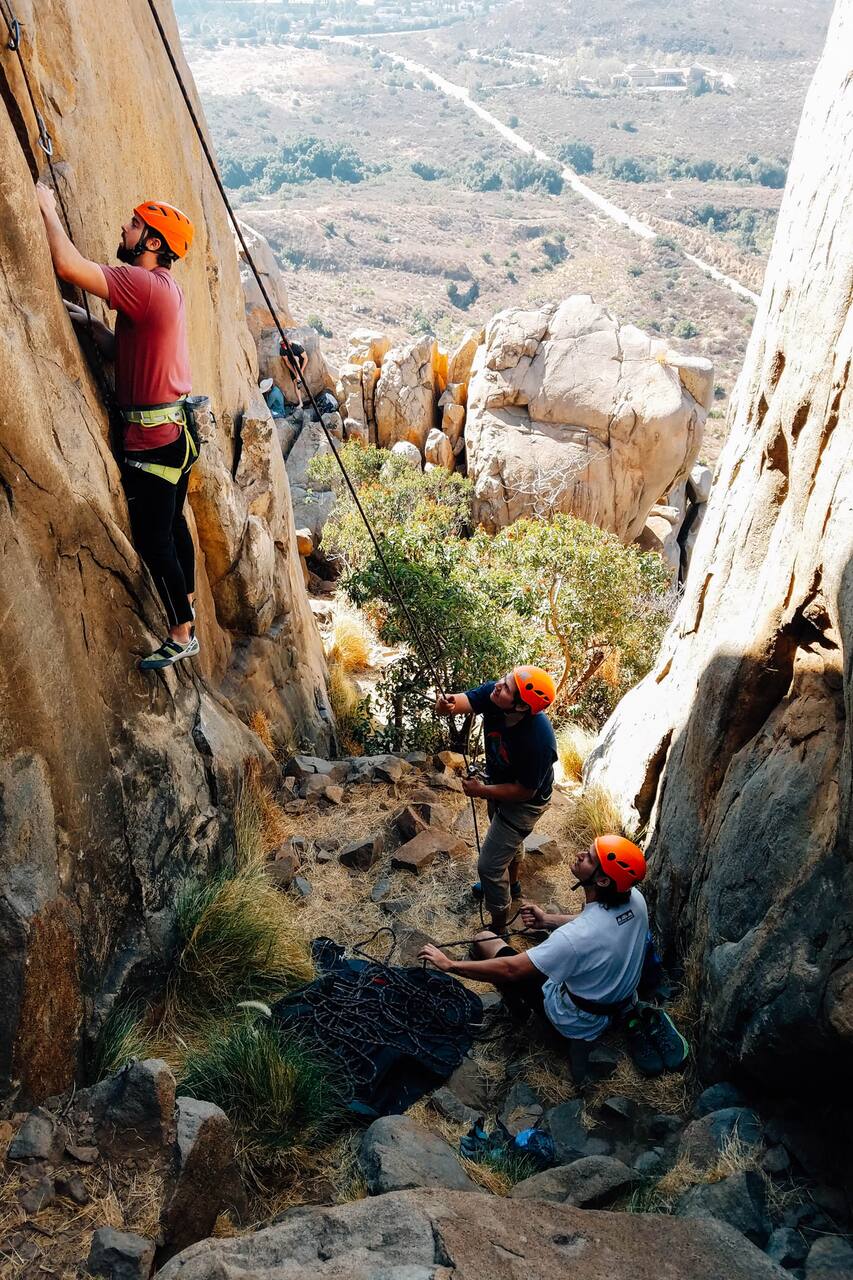 I am working as a full-time professional rock climbing guide since 2012. Since then I have introduced over 4,000 individuals to the amazing sport and lifestyle of rock climbing. I love being out in nature and it makes me happy to share my knowledge and technical rope skills with you. I carry a "Rock Instructor" certification through the American Mountain Guides Association.
Experience the exhilarating feeling of climbing on natural rocks at Mission Trails Regional Park. The park's many rock faces offer a variety of difficulty levels great for beginner to advanced climbers.
Please send us your shoe size so we can pack the right pair for you! (unless you bring your own)
装备器材
rock climbing equipment harness, rock shoes, helmet, ropes, carabiners, belay devices
2-3 liters of water/person
1x medium-large sized backpack/person
flexible long pants or shorts
close-toed shoes appropriate for hiking
The rock faces at Mission Trails Park are located high up on the South hillside of "Mission Gorge", 500 feet above the canyon floor. A nice steep and short trail called "climbers loop" leads up to the rocks in ca. 15min. From up there we will have stunning views down to the San Diego River and Mission valley.
可订日期
如果您想预订的时段没有显示可订状态,您可以向Fabian。