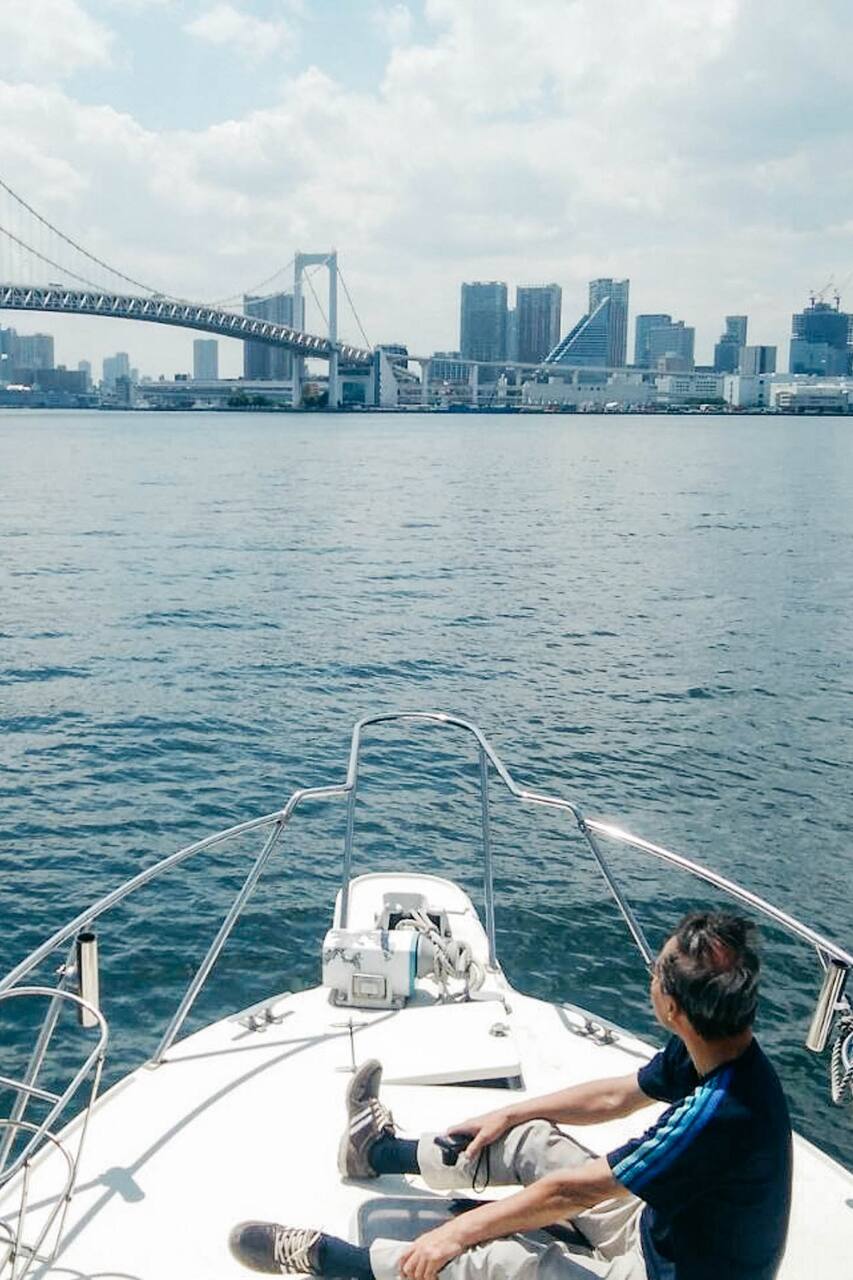 YOU CRUISE! w/ experienced captain
YOU CRUISE! w/ experienced captain
After worked as businessman, I started my own company 13 years ago. I found my dream to own my boat and cruising after I succeeded the business while I met owners of some cruisers/yachts/boats in international businesses. I made the dream comes true this year and got the license. I've been enjoying cruising 2-4 times in a week and explored nice places in Tokyo bay.
This will be your unforgettable experience that you can enjoy the private motor boat cruising with me who is experienced captain and has license. The cruising starts from marina in Tokyo bay. I will brief where to go, how to moor and dock for the boat at the marina at first. Let's start our cruising to make a toast with glass of wine! You can enjoy absolutely different views and atmospheres on…
Sneakers and pants style is recommended but not mandatory. You can just chill out if you don't want to handle. We will handle all in such case so that you can see around.
Phone number information for emergency call
Getting together at Tokyowan Marina (literally meaning Tokyo Bay Marina) | Tokyo Bay Area (around Daiba area) | Returning to the marina and docking
娱乐
YOU CRUISE! w/ experienced captain
新体验