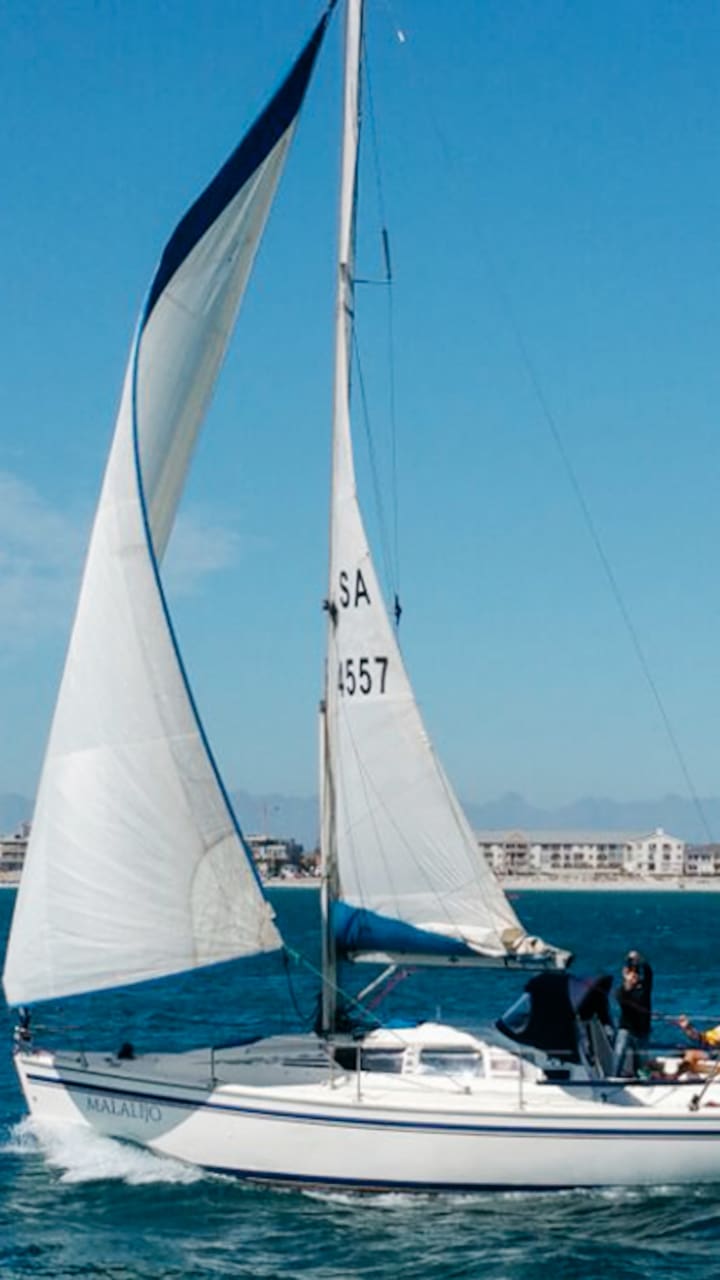 Authentic Sailing Experience
Authentic Sailing Experience
I grew up living on a sailing boat with my family. We sailed around the world over a period of 6 years. My passion for sailing and all water sports is almost as strong as my love for telling stories and meeting new people. I've lived in Cape Town for many years and really enjoy showing people a side to Cape Town that most don't even know exist.
We will spend the afternoon sailing under the foot of one of the 7 natural wonders of the world, Table Mountain. Hopefully some of the local sea-life (dolphins, sunfish, penguin, seals and maybe even whales) will come out to play. Depending on the weather and your desires, we can sail in table bay or to Robin Island where you get to skipper/crew the boat, head around to one of two anchorages for…
The boat can take up to 6 people including me. You will receive full refund if we cannot sail due to weather. No refunds for seasickness.
美食
Sandwiches or Braai I will provide sufficient food for number of people on board. The ability to braai is weather dependant.
饮品
Kombucha, Juice, Beer I will provide drinks for the day. Only alcoholic beverage will be beer (max 6)
装备器材
Life-Jackets If your crew includes children let me know to ensure I have the right equipment for them.
We sail from Cape Town Harbour into Table bay, around Robin Island (if desired), to Clifton (if desired) or just to Granger Bay. Its all up to you!
乘船游览
Authentic Sailing Experience