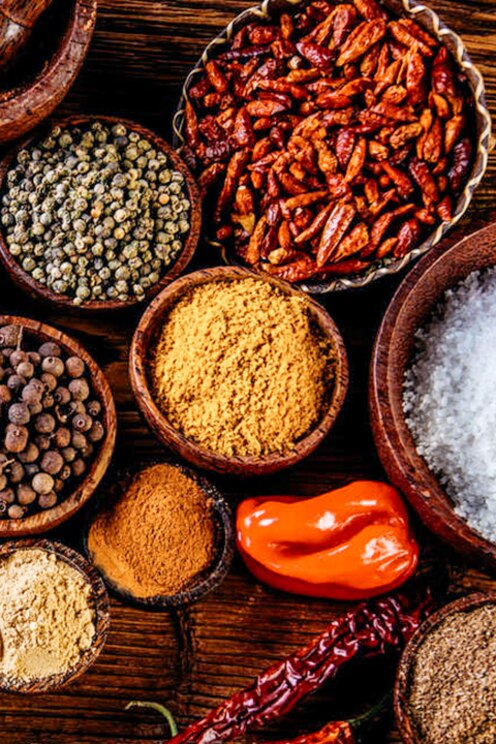 Make grandma's mole with a food writer
Make grandma's mole with a food writer
Mole is the essence of Mexican cuisine: dreamed up by locals, made with ingredients brought from Europe, Asia, and mixed with those from the New World. To call mole (pronounced mo-lay) a sauce reduces its importance: mole is the star of the dish, and whatever it happens to be covering is secondary. There are many…
包括:
Equipment, Transportation, Food

Complete meal. Snack in the market Mole, tortillas, and a protein or vegetable of your choice. A delicious taco or antojito…

Metro fare

Recipe Take home a written recipe of what we make.
Born and raised in Mexico City, I have a bachelor's degree in gastronomy (food technique and humanities). I've worked as a food writer for the past seven years, with a focus on Mexican cuisine. More recently, I've given guided tours of Mexico City's taco stands and public markets. I love to share life through the lens of food, and there is no better place than Mexico City for that. I like to have fun in the kitchen, which is a place to relax and recreate the beautiful history of my country.
We'll meet in Centro Histórico—the historic center of Mexico City—just a few blocks from Avenida Paseo de la Reforma. From there, we'll take the metro which leads us next to Martínez de la Torre market. With our ingredients, we'll ride back to the kitchen to get cooking.
您将需要拍一张自拍照,自拍照需要与您身份证件上的照片相匹配,以帮助爱彼迎确认真正将要参加体验的是谁。这个步骤您只需要做一次就可以了。
这项体验内容里包含烈酒,但只向达到法定饮酒年龄的参与者提供酒精饮料。
Wear comfortable clothes and closed-toe shoes. Be prepared to walk through a crowded market and metro.
烹饪课
Make grandma's mole with a food writer
新体验