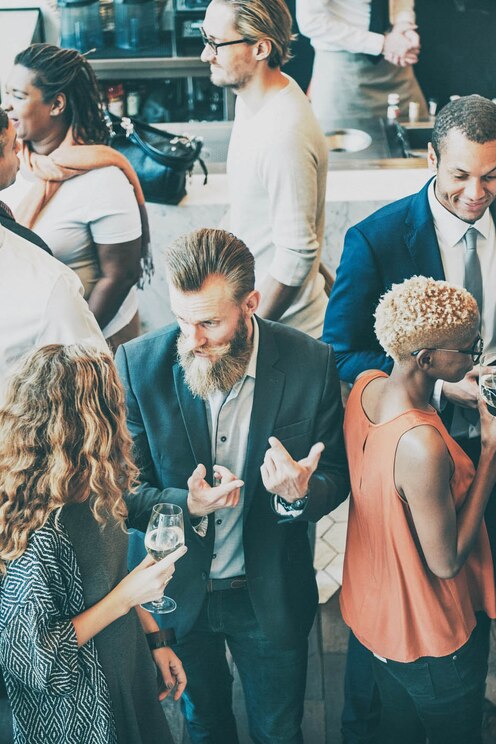 The Global Pause- Connection in Chaos
The Global Pause- Connection in Chaos
Join us for this thought provoking panel discussion, moderated by our Founder Deborah Greene. Panelists include: • Tony McAleer (Executive Director), Life After Hate Former organizer for the White Aryan Resistance sharing his personal journey of transformation. • Eric Coley (Designer & CEO), Awokn An ethical…

Light Food Drinks
I've traveled 9000 miles by car to over 40 states during the last elections cycle and beyond, forging conversations and documenting how we feel as individuals, as a nation, and as a growing global whole. We have just released a first-of-its-kind app designed to help people create connection with others, aid in the teaching of emotional intelligence, and working towards inspiring a deeper peace.
LiveaMoment is a revolutionary new platform built on the philosophy that emotion can connect people around the world. Through the development of a community dedicated to finding pause in a world filled with chaos, we strive to create a global emotional map and use it to incite heightened positivity--- three minutes and three feet of peace at a time.
这是一个公益体验,您为参加体验所支付的费用将全数捐赠给LiveaMoment.org。
Airbnb Headquarters SF 888 Brannan St, San Francisco, CA 94103 Check-in at security desk on first floor.
这项体验内容里包含烈酒,但只向达到法定饮酒年龄的参与者提供酒精饮料。
6:30-7:30 Receptions- Drinks and Hors D'oeuvre 7:30-8:30 Panel Discussion Alcohol will be available free of charge. Only guests who meet the legal drinking age will be served alcoholic beverages.
生活方式
The Global Pause- Connection in Chaos
新体验