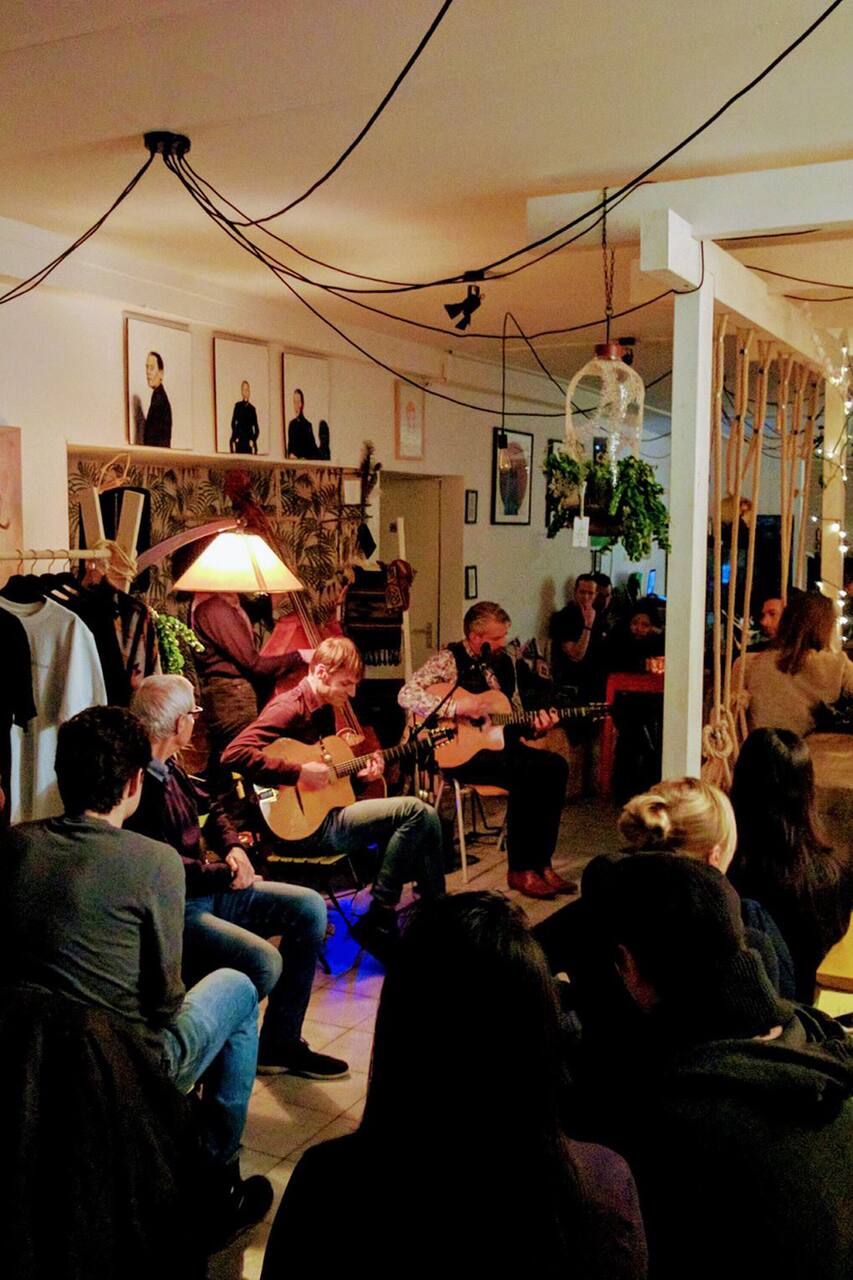 此体验非常抢手! 已有超过400人预订了该体验。
I'm the founder of the Amsterdam Music Project, which is all about bringing musicians and music lovers together in alternative locations. Marco and Valentino are entrepreneurs and the creators of H/eart.h, one of Amsterdam's most unique venues that combines their passion for great food, art, music and community.
Amsterdam is an undiscovered city of Jazz, and during this exclusive music experience you will get a taste of all it has to offer. The night begins with founders, Marco and Valentino, introducing you to their eclectic creation H/eart.h: a one-of-a-kind interactive space where people can hang out, connect and show off their talent. We don't waste much time before going into the music: 2…
In order to create the best possible experience, with a focus on the music, we ask that you keep the talking just to the breaks! Learn more about where we'll be at https://hearthamsterdam.nl
We will be located at the creative space H/eart.h, a nature-inspired creative space dedicated to tickling all your senses through music, art clothing and vegan/vegetarian food. This "urban-ish jungle" is situated in the bustling de Pijp district of Amsterdam.
这项体验内容里包含烈酒,但只向达到法定饮酒年龄的参与者提供酒精饮料。
In order to create the best possible experience, with a focus on the music, we ask that you keep the talking just to the breaks! Learn more about where we'll be at https://hearthamsterdam.nl