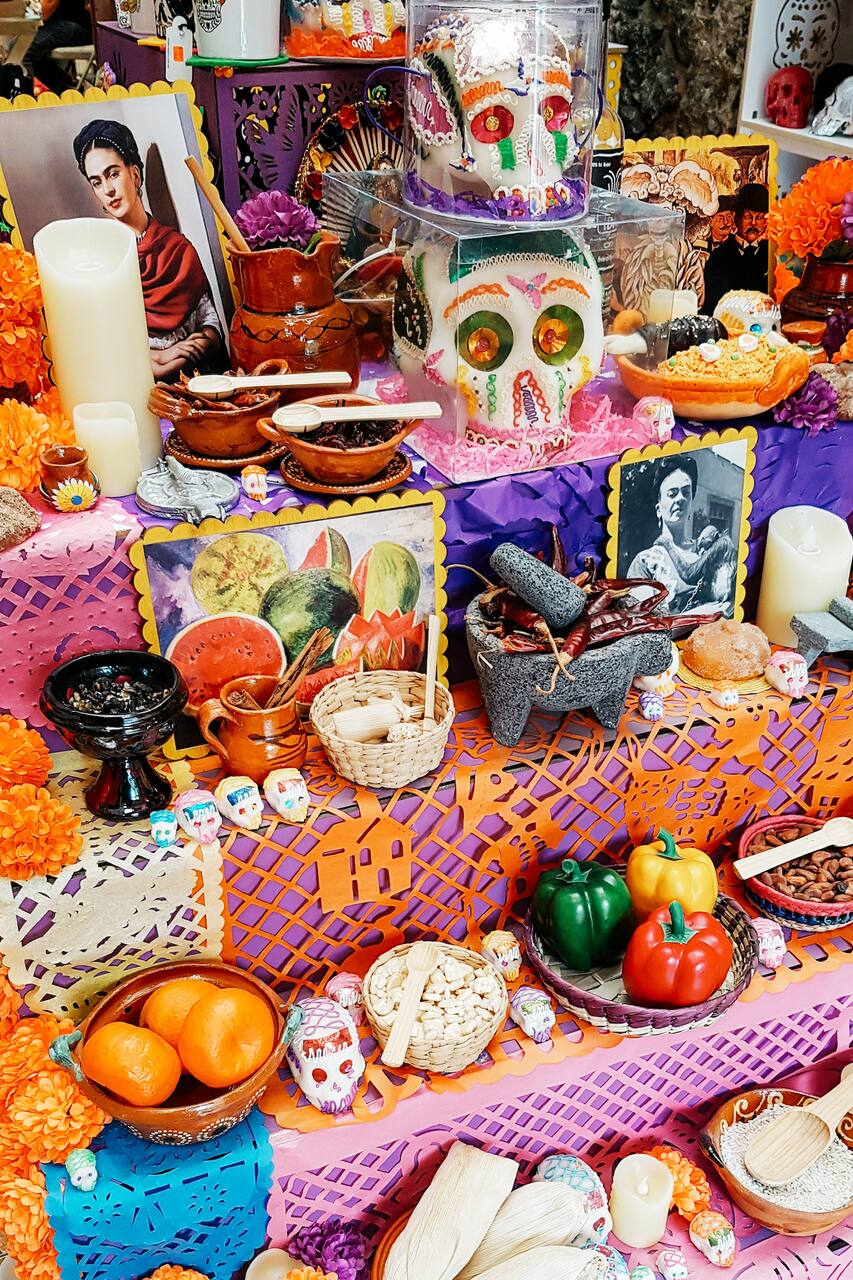 Discover Day of the Dead traditions
Discover Day of the Dead traditions
I'm the co-founder of the Day of the Dead Store, the first specialized craft and souvenir store in Mexico. My partner and I have traveled throughout Mexico in search of the most iconic Day of the Dead crafts. This event is listed as part of the Intangible Cultural Heritage of Humanity by UNESCO, and I want to share my passion for it with you.
I'll teach you about the origins of Mexico's iconic celebration in our small gallery. You'll get to see our Day of the Dead altar dedicated to Frida Kahlo while enjoying copal incense, tasting sugar skulls, and sampling the traditional Day of the Dead bread, which we only make for a few weeks out of the year. You'll also learn about the importance of the altar and Frida Kahlo's significance in…
Please bring your camera, an umbrella, and cash, should you wish to purchase anything in the nearby neighborhood shops.
小吃和其他
Day of the Dead bread. Sugar skull candy This traditional Mexican sweet bread is eaten only in October and November.. These decorative, edible skulls are handmade with sugar.
You'll visit the Day of the Dead gallery located in San Angel, just one block away from the "Bazaar del Sabado" and 10 minutes from the Diego Rivera and Frida Kahlo Home museum. Don't miss the opportunity to walk around the area's galleries and museums afterwards.
历史
Discover Day of the Dead traditions