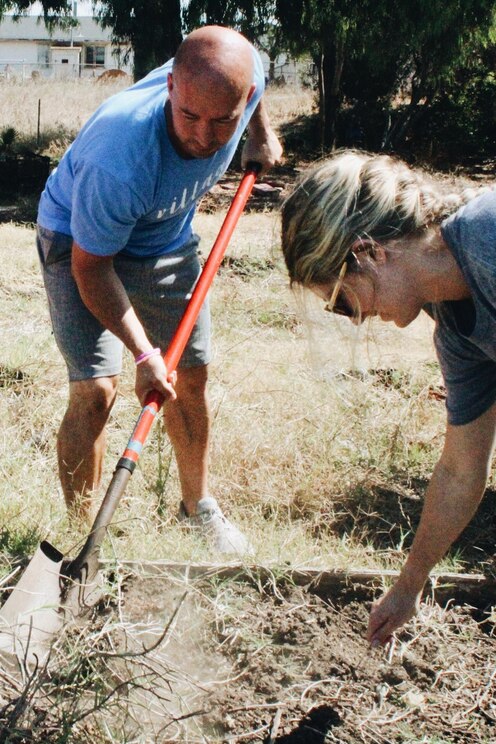 Join us for a vision walk through Linda Vista, a diverse neighborhood in San Diego overlooking the popular Mission Valley. Just 5 minutes from Sea World and 15 minutes from Balboa Park, Linda Vista is a vibrant community with a strong history. Through this experience, we will walk to the iconic spots of Linda…

Pastries

Water
Both hosts, Jeremiah and Noel, are full time pastors who live and serve in the Linda Vista community. We love our neighborhood, especially the diversity and resilience you find here among the people. We are both coaches: Noel with soccer, Jeremiah with basketball and football at the local schools. Long-time friends, we are both passionate for positive change.
Ebenezer Church San Diego
The mission of Ebenezer church is to create a living metaphor of how an immigrant, under-resourced, and often exploited community can come to life through acts of selflessness and a vision for hope and healing.
这是一个公益体验,您为参加体验所支付的费用将全数捐赠给Ebenezer Church San Diego。
We will explore the beauty of Linda Vista (Spanish for "Pretty View"). This community is home to University of San Diego, but there are many gems around the neighborhood. Along our walk, we will talk about the importance of education, beautiful spaces, sustainable housing, and gang alternatives.
您将需要拍一张自拍照,自拍照需要与您身份证件上的照片相匹配,以帮助爱彼迎确认真正将要参加体验的是谁。这个步骤您只需要做一次就可以了。
It is a walking tour (between a mile and mile and a half) so wear comfortable shoes. Sunscreen is also good. An open mind and listening ear a must :)