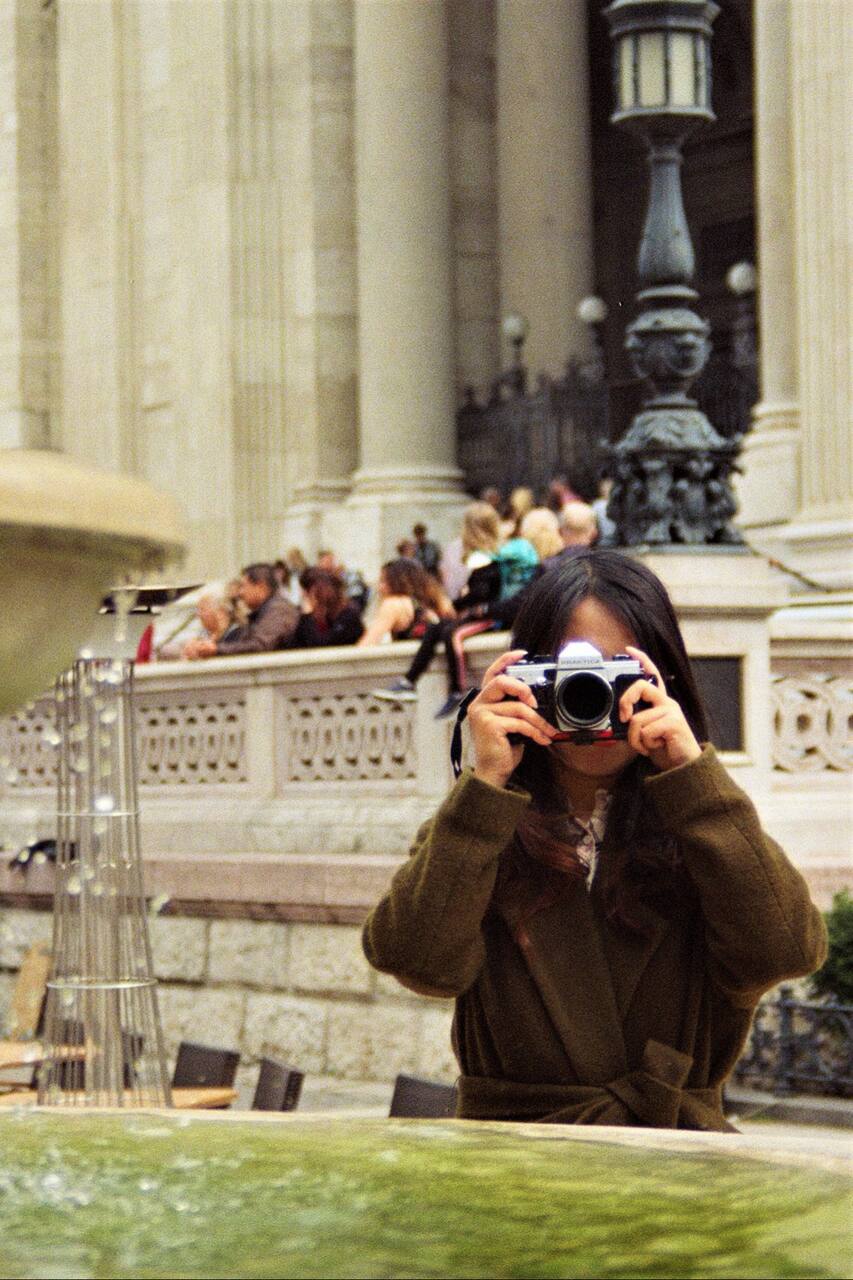 A 35mm Film Photography enthusiast. My credentials include a Photography Masterclass with a minor in Street Photography. I'm a well traveled expat who has been living in the heart of Budapest for 17 years and knows it very well.
1) I'll give you your own roll of film to keep, a vintage 35mm film Camera to use, and I'll ignite your passion for photography the way it used to be when every shot counted! All the while I'll show you the magic of Budapest and her stunning views. 2) I'll teach some fundamentals of photography on this hands-on outdoor walking photography tour. It's the perfect tour to take while traveling in…
Pay 50% less in cash if using your own camera /phone. Kids under 12 welcome to come along for free if using own cameras / phones. Both cases can join group above the published maximum group size
茶
Tea on top of a Sky Bar for some regrouping and stunning shots.
巴士和火车
I'll provide your transportation tickets as we may use the iconic tram, castle bus, and metro to get from A to B.
创意用品, 相机, 摄影和其他
1) Pay 50% less (pay in cash only) if you use your own camera / phone and can join as an extra guest on top of the maximum group number. 2) 35mm Camera, Lens, & Film is provided for Airbnb online full paying guests This includes a roll of 200 ISO film for free! High speed film is available at cost.
Umbrella if it might rain
A sense of adventure, wonder, and desire to learn fundamentals of photography!
We'll meet at California Coffee Cafe next to the beautiful Saint Stephen's Basilica. We'll then walk to several political and historical sites, landmarks, and stunning vistas nearby in Buda and Pest.
Pay 50% less in cash if using your own camera /phone. Kids under 12 welcome to come along for free if using own cameras / phones. Both cases can join group above the published maximum group size