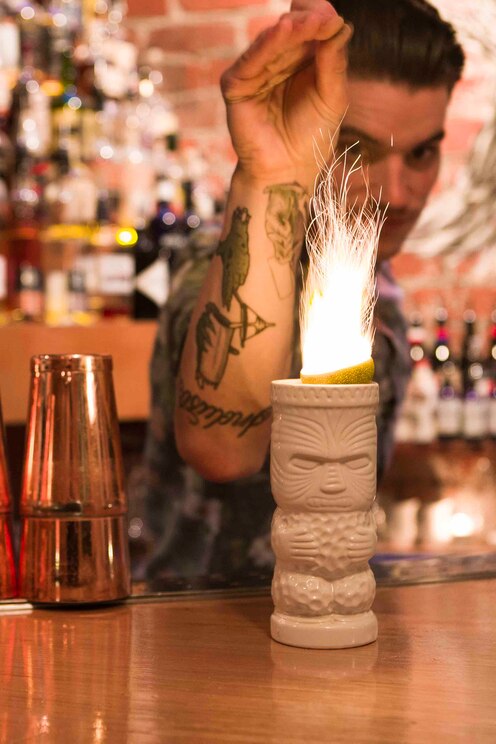 Melbourne seems to hold a competition for the coolest bar. First criteria: Be difficult to find. In three hours, you'll discover four of the best hidden laneway bars the city has to offer. Since we operate at 3pm, the bar staff is a little less busy than normal and that means you'll get a chance to interact…
包括:
Equipment, Transportation, Drinks, Tickets

Drink discounts A few of the bars throw us a cheeky discount :)

Tour of 4 unique bars If they're not too busy, I'll introduce you to the bar owner

Tram tickets I've mastered the best ways to utilised the free tram zone, and I'll get you on at least one ride on the world's…

I'll bring city maps to share with the group, and use a Sharpie to cover them with more Melbourne bar recommendations.
Hi! John, Kimmie and Hugo here, we're a trio of professional Melbourne tour guides. We work for Walks 101, the biggest walking tour company in Melbourne. We spend our days walking Melbourne's laneways and sharing its history with groups of school kids, conference participants, and families. After work, we head to like to grab a few knock-off drinks at local bars not well known to the general public. That's where the idea for co-hosting this experience originated. Very occasionally when we're both away for the day we'll get one of our co-workers (usually Mel or Marc) to co-host, but the majority of tours are given by one of us.
We'll spend 3 hours exploring 4 unique and hard-to-find bars. I have a rough itinerary I follow, but feel free to throw me a challenge. Here are some of the special requests I've catered for: • Where can I get great whiskey? • Take me to a rooftop. • Can you show me a secret bar? • Where can I get great bar food?
未来数日的可订状态
如果您想预订的时段没有显示可订状态,您可以向John。