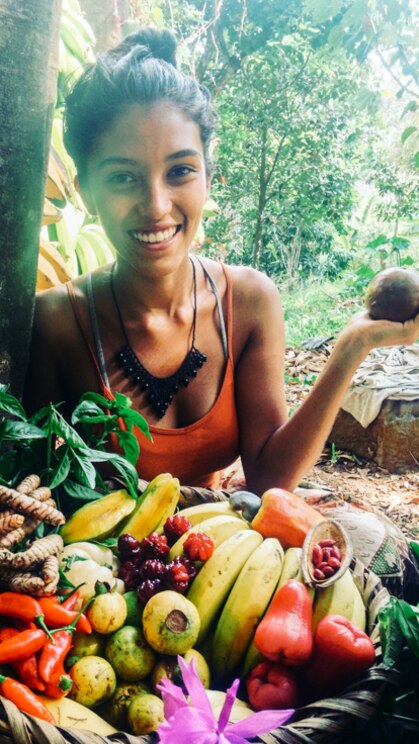 We'll enjoy the day together in a lush and colorful, edible forest garden. You'll harvest seasonal, rare fruits and perennial vegetables that you've never tasted before and will never forget. If it's the right season, we'll plant a tree for future generations to enjoy and, to end, we'll explore a lush waterfall…

Seasonal delicacies Rare fruit and plenty of leafy greens

Beverages I'll provide water, fruit juice and local coffee or tea that we harvest together.
I'm co-founder of Finca Madre, project director for Global Breadfruit, and co-founder of Jungle Project, a social startup that is all about trees, training, and trade with small farmers in the tropics. I have over a decade of agroforestry experience exploring organic farms and gardens throughout the US, New Zealand, Japan, Thailand, Colombia, Panama, and Costa Rica.
We'll be at Finca Madre, an amazing, beautiful food forest that is strategically located in the mountains of the Central Valley. This place is famous for its climate, which is ideal for growing a variety of tropical fruits, vegetables, and high-quality coffee. We'll be only 20 minutes from the airport near San José.
未来数日的可订状态
如果您想预订的时段没有显示可订状态,您可以向Paul。