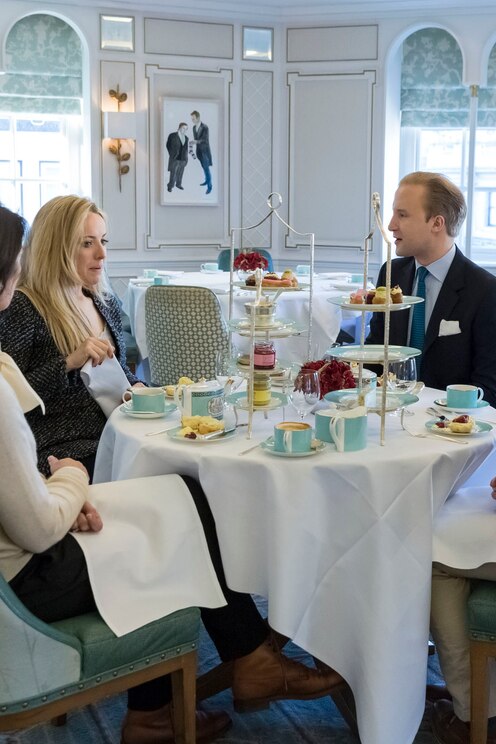 As you relax in luxury, surrounded by the eau de nil splendour of one of central London's best tea salons - Fortnum and Mason - you will hear the tinkling notes of a grand piano which underscores your host's knowledge and guidance in the quirky nuances of English etiquette. You are guaranteed to learn and laugh…

Four-course afternoon tea Sandwiches, scones with clotted cream, jam and curd, petit fours and cake carriage. Gluten &…

Limitless cups of tea! You can try as many blends of tea as you like. Coffee is also available.
William Hanson is the UK's leading authority on all things polite and proper, a broadcaster, columnist for the world's most read news website and author of The Bluffer's Guide to Etiquette. His tongue-in-teacup approach means vast amounts of information are delivered in an entertaining manner.
Fortnum & Mason opened in 1707 and its Diamond Jubilee Tea Salon was re-opened by Her Majesty The Queen in 2013. Fortnum's provides one of the best afternoon teas in London.