Nature reserve De Teut – Ten Haagdoorn
Nature reserve De Teut – Ten Haagdoorn
暂停至 6月14日。 受新冠肺炎疫情影响,为保护社区成员的健康,许多地区的爱彼迎体验现已暂停。 请在预订前访问帮助中心,了解最新信息。
Nature reserve De Teut – Ten Haagdoorn
Nature reserve De Teut – Ten Haagdoorn
暂停至 6月14日。 受新冠肺炎疫情影响,为保护社区成员的健康,许多地区的爱彼迎体验现已暂停。 请在预订前访问帮助中心,了解最新信息。
Visit of 2000 ha nature reserve De Teut and Ten Haagdoorn – Purple Heather. The 11 km walk will cross the coniferous forests and the heathlands with fens. The heathland consists of ling heather in the dry areas, bell heather on the wet areas and lavender on the peat bogs. The area is at its best when the heather is in bloom. That is August, beginning of September. Heaths are home to a rich assemblage of animal species. 5,000 species of invertebrates occur on heathlands. These include grasshoppers, bush crickets, beetles, dragonflies, moths, ants, wasps, bees and spiders, many of them rarities. The alternation of stream valleys, fens, dunes, forests, fields and heathland areas invite for a beautiful walk, surrounded by sheep. Thanks to them, the heather beauty is preserved. Pond and grassland recovery: the nutrient-rich upper layer are removed from the ponds, allowing the seeds of the waterlobelia-plant to germinate again. Species such as garlic toad and yellow heather dragonfly are re-appearing, as birds such as the nightjar, tree pipit and woodlark. Starting walking through De Teut and Ten Haagdoorn for a circle trail from 11km( 7 miles). Two breaks are foreseen; at Hengelhoef ( midway) and Holsteenbron -camp ( 3/4 way). The path runs in a circle ending up at the starting point.
I'm a Nature Guide and Coach. Passionate about flowers, trees and birds, with a special admiration towards inspiring landscapes. I'll explain about the prehistoric Holsteenbron, as well as the purple Calluna Vulgaris (known as common heather, or ling heather), dominant plant in most heathland in Europe. Wish to bring nature again into your live, the time of an amazing walk in this wonderful shrubland habitat with his free-draining infertile, acidic soils. Let's share well-being, let's feel free to enjoy this wonderful nature reserve with wide open, low-growing woody vegetation, rare birds and flavoured flowers. I will tell you about Heathers, Gorse and heathland grasses, punctuated by scattered trees such as the Silver Birch. They are historic landscapes with age-old oaks. I'll initiate Mindfulness, a relaxing process.

Mint Tea with Heather flavor
Start/end-point is the car-park "de Teut" ; we'll discover De Teut, the Holsteenbron and the Ten Haagdoorn , walking 11 km (7 miles) during 3 hours. Feel the unique silence and vastness of this heathland, interspersed with fens. Thousands of sheep graze on the open landscape. We even see the Mijnterril from Winterslag, the Military Camp, The Teutsheuvel and the prehistoric Holsteenbron . Toilet-break at Hengelhoef and Camping Holsteenbron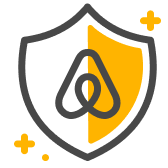 房客安全
户外活动存在风险,您可能会在体验过程中面临危险情况。 请根据您的个人能力和地点、天气、装备等客观条件作出判断,确保您能在探险过程中保障自身安全。
最多可有8位年满6周岁的参与者参加。 Consider a 3 hours - 11 km walk alongside sandy footpaths
您将需要拍一张自拍照,自拍照需要与您身份证件上的照片相匹配,以帮助爱彼迎确认真正将要参加体验的是谁。这个步骤您只需要做一次就可以了。
Hiking shoes, umbrella, binoculars, amplifying glass, water. Good walking shoes are recommended.
Focus on august-september, the most beautiful spots for the Purple Heather! The Calluna vulgaris (known as common heather, ling, or simply heather) is amazing due this the biodiversity it creates in her eco-system. You will discover de Lage Kempen, feeling like walking in the scottish highlands.
由热爱事业、热爱家乡的当地人开展。

小团深度游,拒绝随大流。

每项体验都需要通过资源独家性方面的审核。
Nature reserve De Teut – Ten Haagdoorn
新体验