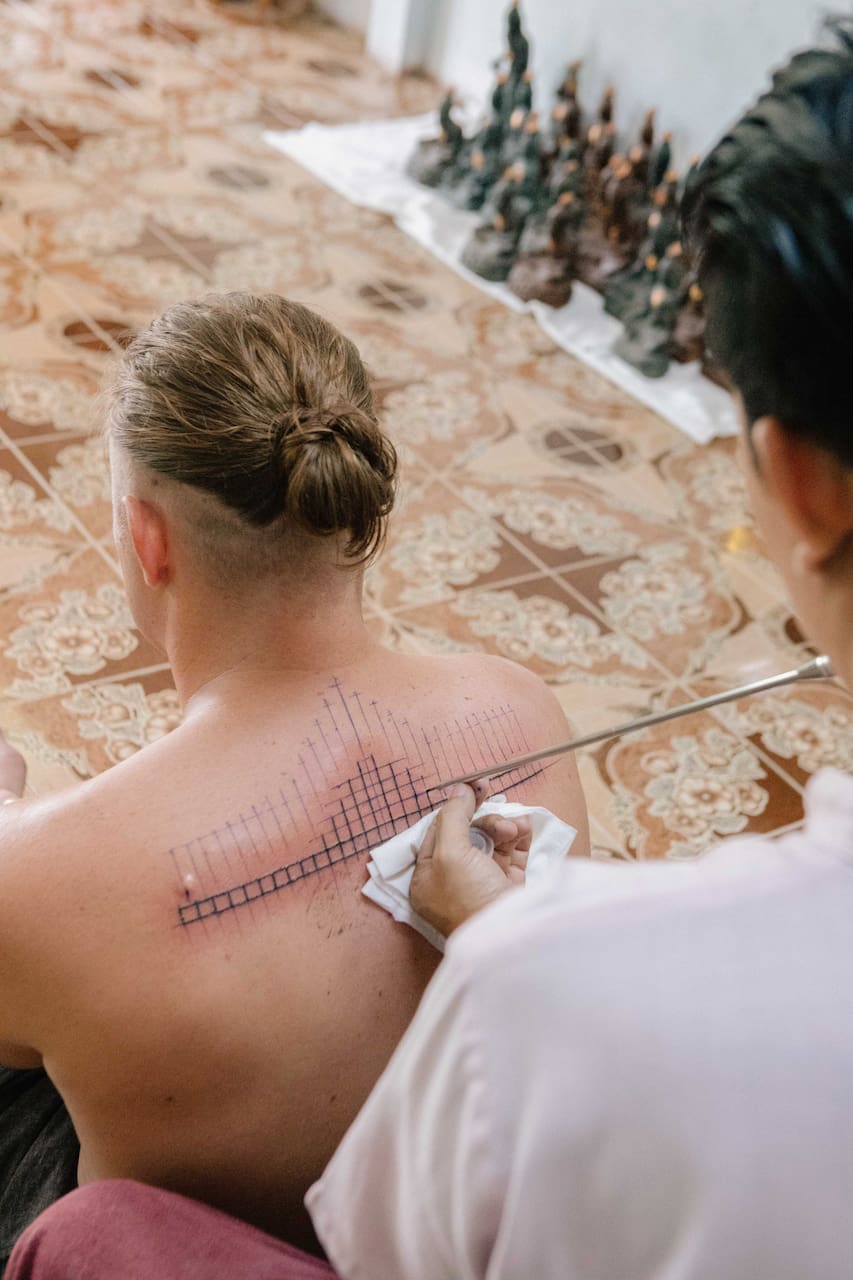 已有超过150人为体验给出五星好评。
I was born and grew up in this region. When i finished primary school, my parents sent me to the temple, so that i could have a better education. I was a novice for about seven years and a monk for one year. It was one of a great time in my life. I had the chance to learn and practice many different things with my great teachers. Nowdays, i take care of a tourism and accommodation business…
There are many different types and patterns of Traditional Thai Yantra Tattoos. Each one has a different meaning and purpose. They all feature ancient geometric symbols, animals or deity designs. They are believed to offer protection to the wearer against bad luck, good fortune and for many other benefits... Arjan Sompong is a renowned Yantra tattoo master with more than 15 years experience…
1 booking get 1 tattoo size 8x10 cm, for a bigger size you give extra cost to the Master. Safe & clean with new needle & Ink cup. If i'm not free my co-host will take care of this experience program.
Lunch
A local tasty foods, such as Khaosoi , Fry Noodles , Fried Rice , Noodle soup , Spring Rolls , Pork Satay. Please let me know if you are vegetarian. You can have 1 - 2 dishes + 1 drink.
Drinks
Mineral drinking water. Mineral water is provided only in the car not at local restaurant.
Car
Private transportation. My car is comfortable only for 3 - 5 guests.
Equipment
Flowers candle incense. For the ceremony before getting the Yantra Tattoo.
Don't have to bring anything just wearing a comfortable clothes.