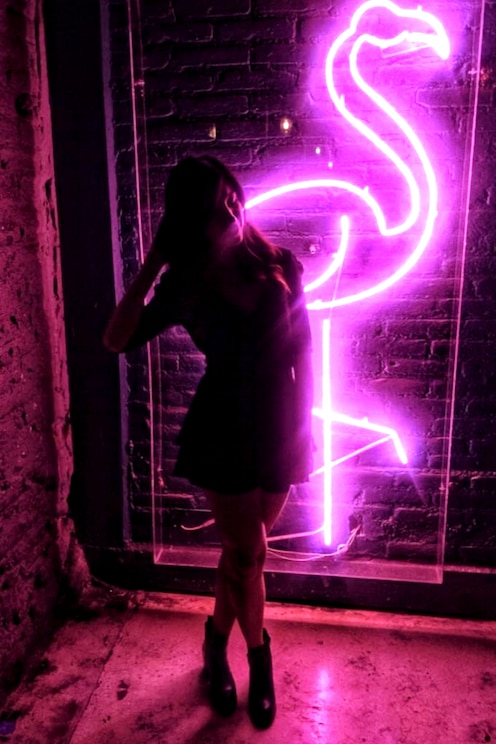 Mexico City: A Night in Paraíso.
Mexico City: A Night in Paraíso.
"A Night in Paraíso" gives you the chance to hang with a local DJ, meet new people from around the globe, and get VIP access to one of the hottest clubs in Mexico City, Café Paraíso. This is a great place either if you are a couple and want to hang out with a crowd, or if you are single and ready to meet the…

Cochinita Tacos (pork)

Beers and mezcal
From birth, I've been surrounded by great music. My parents used to play music like Peter and The Wolf, Queen, or Kraftwerk. My upbringing made me very passionate about music. I have a degree in music production and audio engineer, and have been involved with the club scene in Mexico City for over a decade. About six years ago, I became a fan of tropical and cumbia music, and was one of the first DJs that saw the potential for this music to appeal to a global audience. Join me for a "Night in Paraíso" where I will host you in the city's top "hipster-tropical" club.
As my guests, you'll have VIP acces to Cafe Paraíso, and I'll be the DJ for the night, playing my best tracks for you to dance. https://www.tripadvisor.com.mx/Attraction_Review-g150800-d10323728-Reviews-Cafe_Paraiso-Mexico_City_Central_Mexico_and_Gulf_Coast.html
未来数日的可订状态
如果您想预订的时段没有显示可订状态,您可以向Meteoro。
8月30日 星期五 − 8月31日 星期六  

21:00到03:30。
10个名额中还剩10个
舞蹈派对
Mexico City: A Night in Paraíso.
新体验