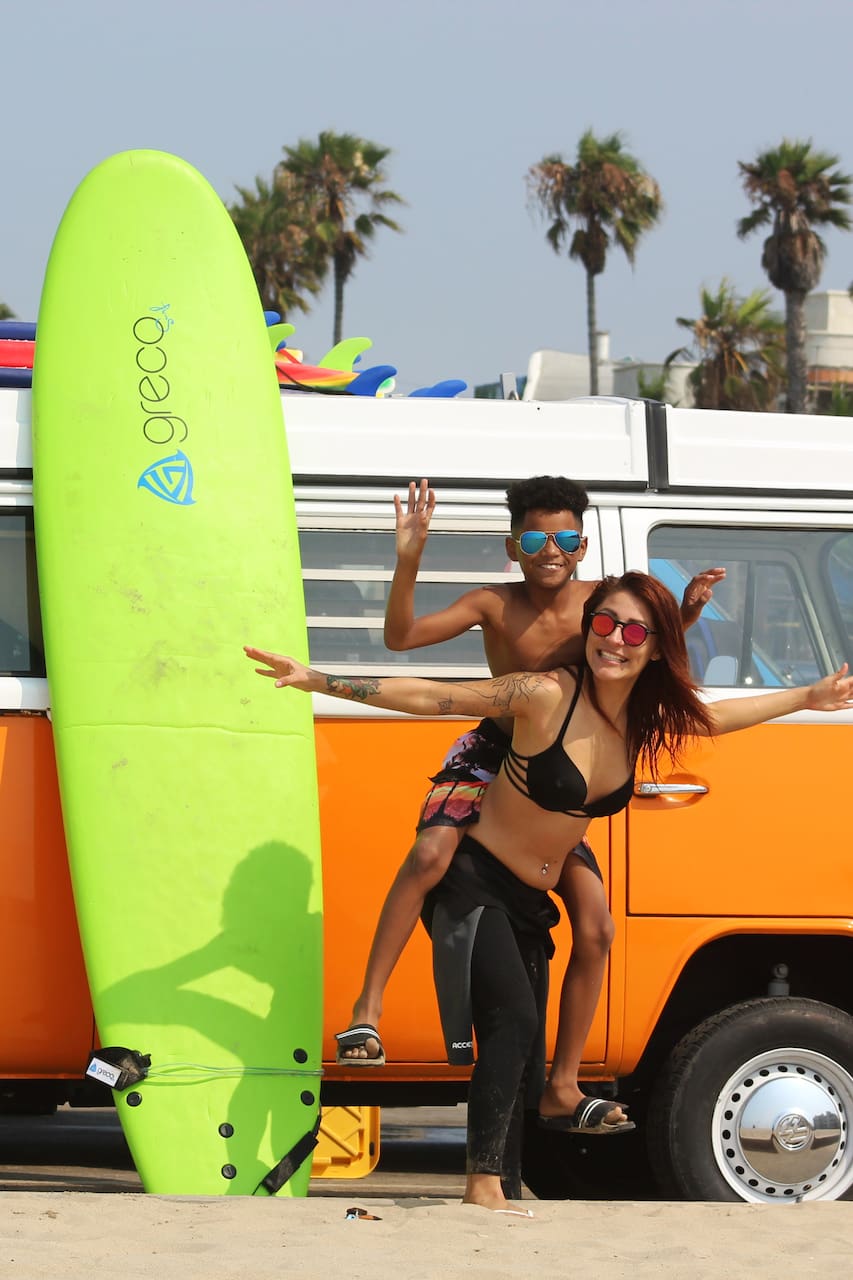 此体验非常抢手! 已有超过3,050人预订了该体验。
I've been surfing for over a decade and I'm really passionate about it. It's something that inspires me and makes me move forward. My goal is for you to have fun and take a great experience on board. Every year my friends and I would go for surf trips all over the world from Costa Rica to Bali to gain more experience and knowledge that we would be happy to share with you. Throughout my teaching…
OUR GOAL IS FOR YOU TO HAVE AN EXCELLENT EXPERIENCE SURFING - whether its your first time or you're trying to advance your skills. We'll get suited up in the wetsuits I provide, grab the surfboards and head down to the sand. For the first 40 minutes we'll be training on the beach, then it's 50 minutes with an instructor in the ocean. The remaining time is yours to practice your skills and have…
We do teach anyone 12 years old and up
工单
We'll take some cool pictures of you with your board and if we'll have a chance on the board as well.
装备器材
Surfboards and Wetsuits I do provide 8 and 9 foot soft top surfboards and wetsuits of all the different sizes.
We'll be giving lessons on Venice Beach—one of the most famous beaches in California. You'll be able to not only enjoy the ocean and get surfing experience, but also explore the unique spirit of the eccentric cultural hub of Venice Beach. We love this part of the beach because it's more mellow than most of the touristy areas and provides more space and safety for learning.
未来数日的可订状态
如果您想预订的时段没有显示可订状态,您可以向Stephen。

此体验非常抢手! 已有超过3,050人预订了该体验。