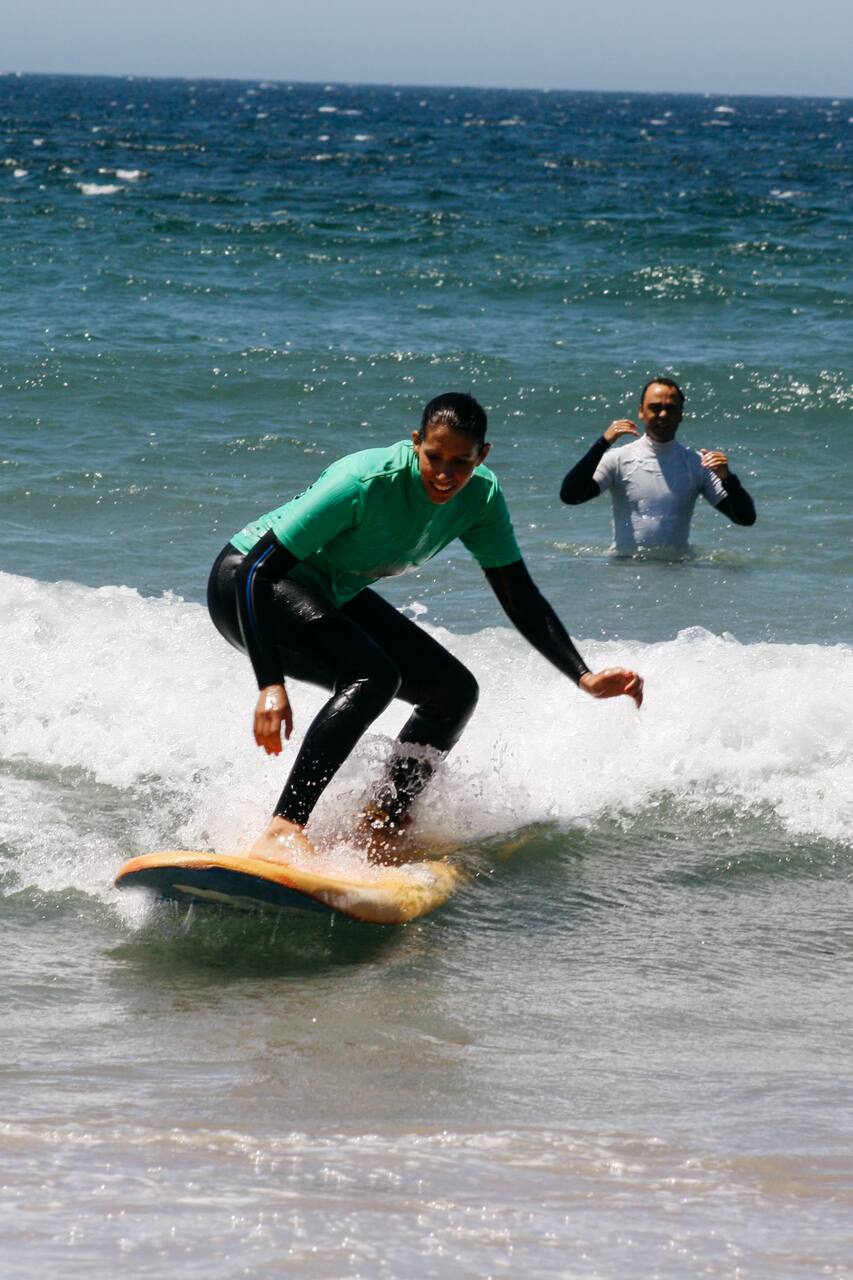 刚刚获得预订! 赶快去抢个名额吧。
Hi, my name is Pedro, I'm a former international surfing competitor from Porto with more than 30 years of experience. In 2005 I started my project of surfing coaching in Porto, since then I train local competitors surfers and teach foreigners and many of Erasmus Students how to start and improve their surf skills. We are a team of local surfers (Pedro, Nuno, Gonçalo, António) that help me give you…
OUR GOAL IS FOR YOU TO HAVE AN EXCELLENT EXPERIENCE SURFING, whether it's your first time trying surfing or you are trying to advance your skills. We'll get suited up in the wetsuits I provide, grab the surfboards and head down to the sand. For the first 15 minutes we'll be training on the beach, then the rest of the classe with an instructor in the ocean.
Comfortable room to change clothes (NOT IN THE STREET) and safe space to store your belongings (NOT IN A CAR). At the end of the lesson you have access to an outdoor shower.
装备器材
Surfboard & Wetsuit Excellent surfboards with many options in wide range of sizes. Warm wetsuits, all sizes available in different genders.
Swimwear, Towel, Sunscreen, Water!
The classes will be given on the main beach of Porto - Praia International. This beach is one of the best in all Europe for begginers and intermediates, because it has unique conditions like waves with little power, extensive sand, without rocks and very few currents. Everything you need for a day spent on the water surfing. Because it is an extensive beach (1km) whity our experience will put you on the best spot possible to learn to surf.
未来数日的可订状态
如果您想预订的时段没有显示可订状态,您可以向Pedro。

刚刚获得预订! 赶快去抢个名额吧。