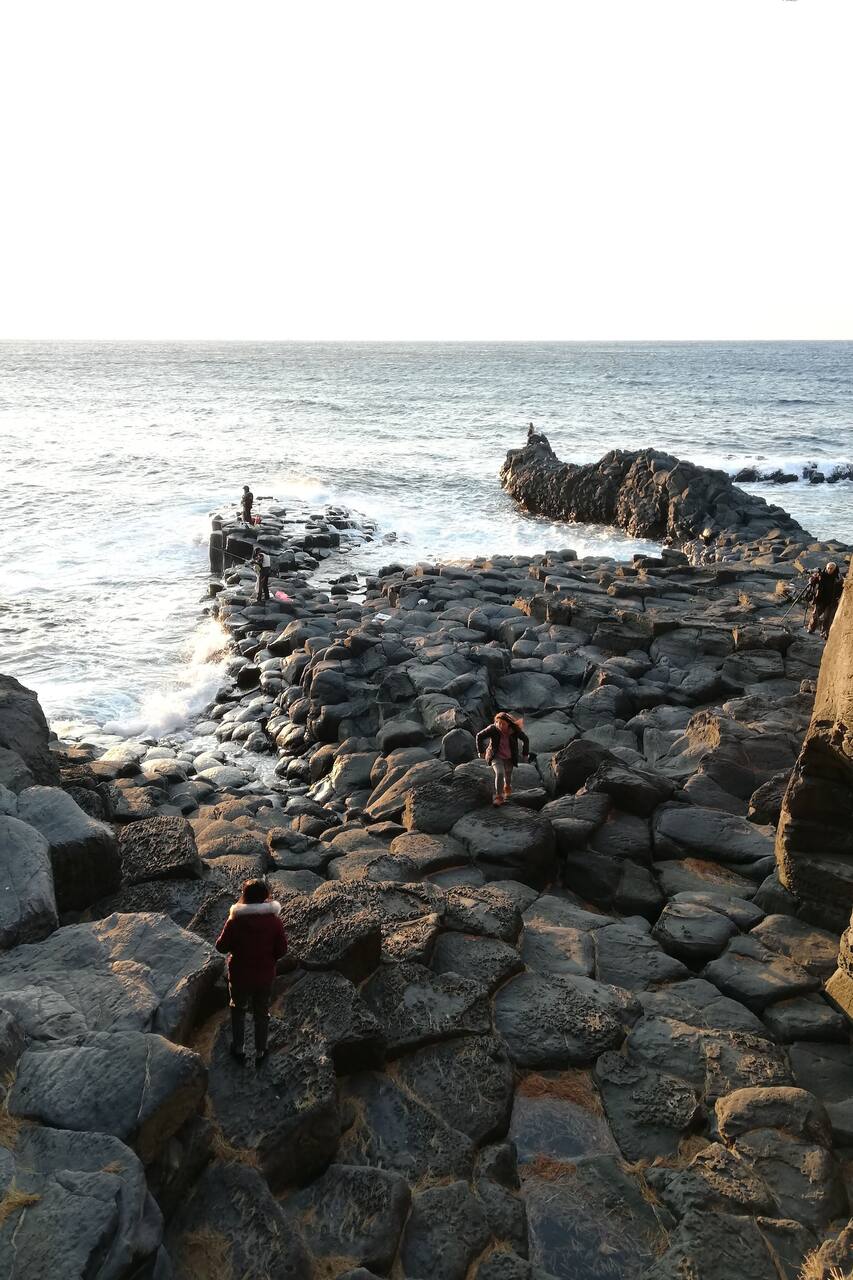 We moved to Izu-Kogen from Tokyo since 2013, because of my wife's recuperation for asthma. We started Cafe and B&B since 2016, are enjoying very much this coastal life with fresh seafood, beautiful vegetables, tasty meat, and drinks. My wife is a licensed professional cook. I walk every morning with my dog to the coast, enjoying a beautiful sunrise, gorgeous coastal view, then upload nice pics to…
We will start walking from our B&B/Cafe near Izu-Kogen station with my dog at 6:30. We will pass charming shops, a nice Ice cream shop, museums, onsen to the river. Walk along with the river in the clean forest to a beautiful coastline. Explore suspension bridge, tidal pools, small waterfalls and take pictures with my guidance of very unique geographic history of the Izu-Peninsula. The coastline…
The coastal guide is Volunteer activities You pay 1000 JPY just for our very fine breakfast with nice coffee. If it is rain, pls enjoy breakfast and happy conversation with us. (or postpone it)
美食
Full English breakfast with buffet style at my Cafe restaurant. Let us know if you on special diet, like Vegan or Gluten Free
饮品
We provide deep roasted coffee, I like most. Let me know if you prefer American coffee, cafe late, tea, milk tea, chai...
装备器材
We can provide Nordic pall for your walking assistance upon your request
Comfortable ware and shoes to walk
Water proof ware or rain ware, if it is needed
This area is very convenient, close enough to Izu-Kogen station. You can experience the various atmosphere including teddy bear/Totoro museum, nice cafe & restaurants, nice clean forest, gorgeous coastal line, waterfalls, suspension bridge, tidal pools all in walking distance.
未来数日的可订状态
如果您想预订的时段没有显示可订状态,您可以向Takamune。
The coastal guide is Volunteer activities You pay 1000 JPY just for our very fine breakfast with nice coffee. If it is rain, pls enjoy breakfast and happy conversation with us. (or postpone it)