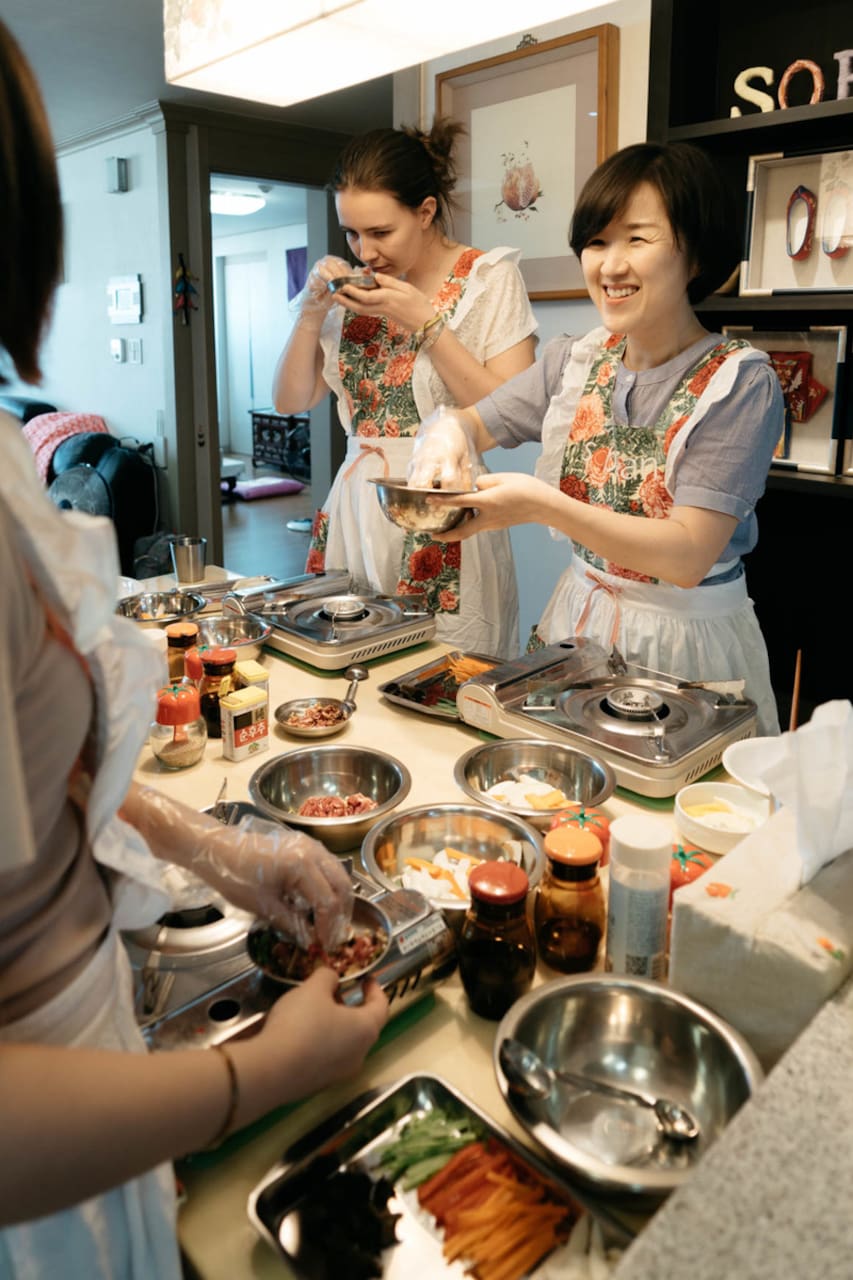 已有超过420人为体验给出五星好评。
I have enthusiasm for Korean cuisine, and acquired my cook license for Korean cuisine. My mom and I are happy to share this culinary experience as well as our beautiful modern home full of embroidery.
First, we'll visit a local alley market so you can see various Korean cooking ingredients and hear the interesting cultural stories behind them. Then we'll go to my modern home which is like a small museum full of traditional embroidery works all made by my mom. My mom and I would like you to have a look into authentic Korean life through this cooking experience. We'd also like to share our life…
You have nothing to prepare. Just enjoy this fun experience with me.
小吃和其他
Lunch you cooked with me. Dessert and tea Request any food you'd like to cook other than the food I mentioned. Let me know of any dietary requirements or allergies.. You'll make a traditional dessert called da-sik.
工单
Local market tour We'll visit a local alley market to see and hear about Korean food culture.
交通
Transportation I can pick you up at Sillim station if you like.
The local alley market we'll visit is not a place crowded with tourists, so you can see where locals actually go grocery shopping. We'll cook in my own home, so you can have a chance to visit a Korean apartment with traditional ambiance, full of beautiful embroidery works just like in a Korean drama.
未来数日的可订状态
如果您想预订的时段没有显示可订状态,您可以向Anne。

已有超过420人为体验给出五星好评。