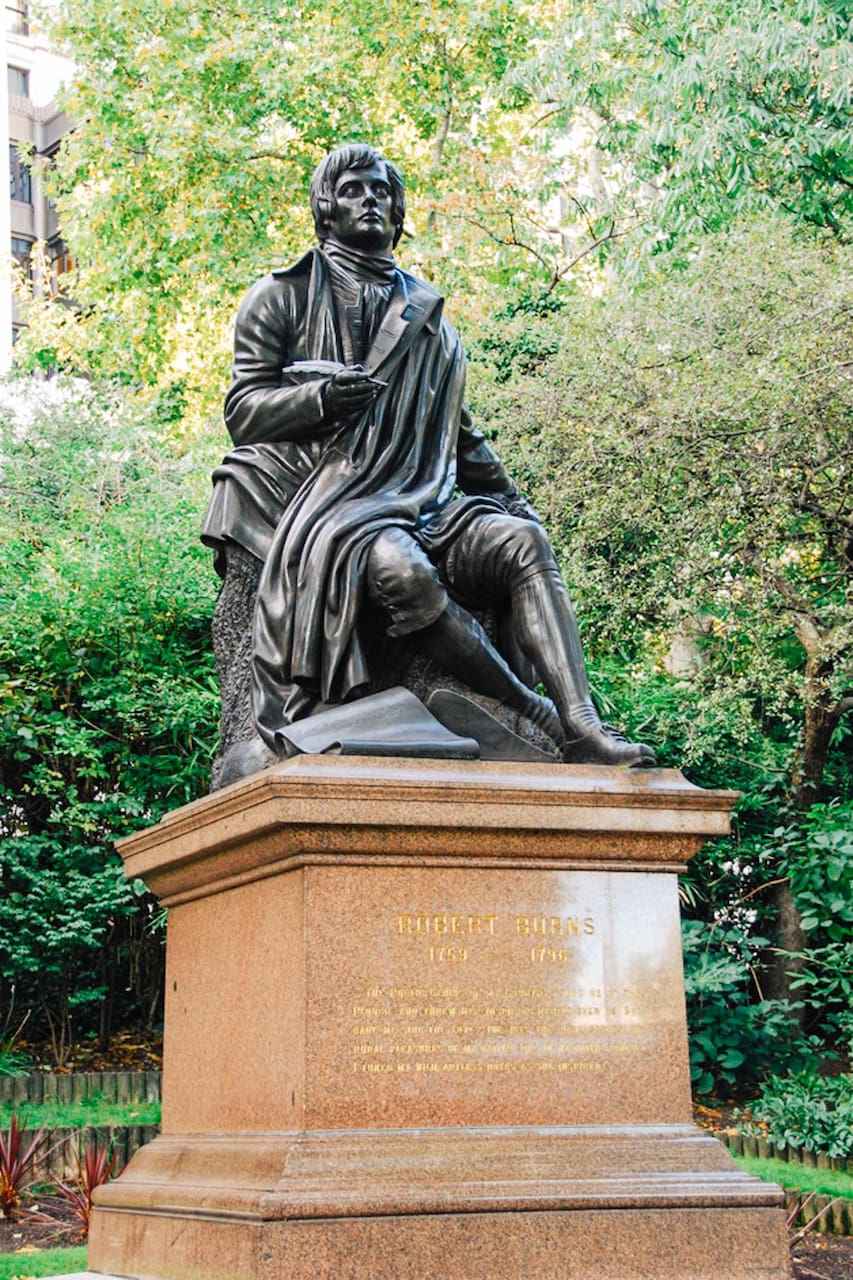 Robert Burns Celebration - with Haggis
Robert Burns Celebration - with Haggis
I have been performing the works of Robert Burns since the age of four, having been forced into this peculiar form of child labour by a proud journalist father. Years later the son has been a long standing member of the Council of the Burns Club of London, and has spoken, sung, recited and shared his own enthralment with the Bard for hundreds of audiences, many regular bookings. I am for 16 years…
We'll meet at the foot of the Robert Burns Memorial statue in Embankment Gardens and open with a talk on the origins of the great man, the enlightenment period into which he emerges, and some of his early works. We'll continue to discuss some of the main themes in his poetry and life, including his extraordinary use of nature, his romantic poetry and romances, his place in the history of the…
If you have a favourite poem or song, let me know in advance and I'll have it for you!
小吃
Haggis Neeps and Tatties Vegetarian haggis option, but no other food allergies can be accommodated Portion is snack size Drinks are extra
In case of inclement weather, please bring a shower proof jacket or umbrella. In case of very bad weather we shall retire to a nearby pub.
We'll begin in the gardens and make our way to a local pub where we'll Address the Haggis and sample a taste. Drinks are extra. The Gardens are a haven of peace in the centre of London with views of the River and Cleopatra's Needle. The Needle was made in Egypt for the Pharaoh Thotmes III in 1460 BC, making it almost 3,500 years old. It is known as Cleopatra's Needle as it was brought to London from Alexandria, the royal city of Cleopatra.
文化漫步
Robert Burns Celebration - with Haggis
新体验