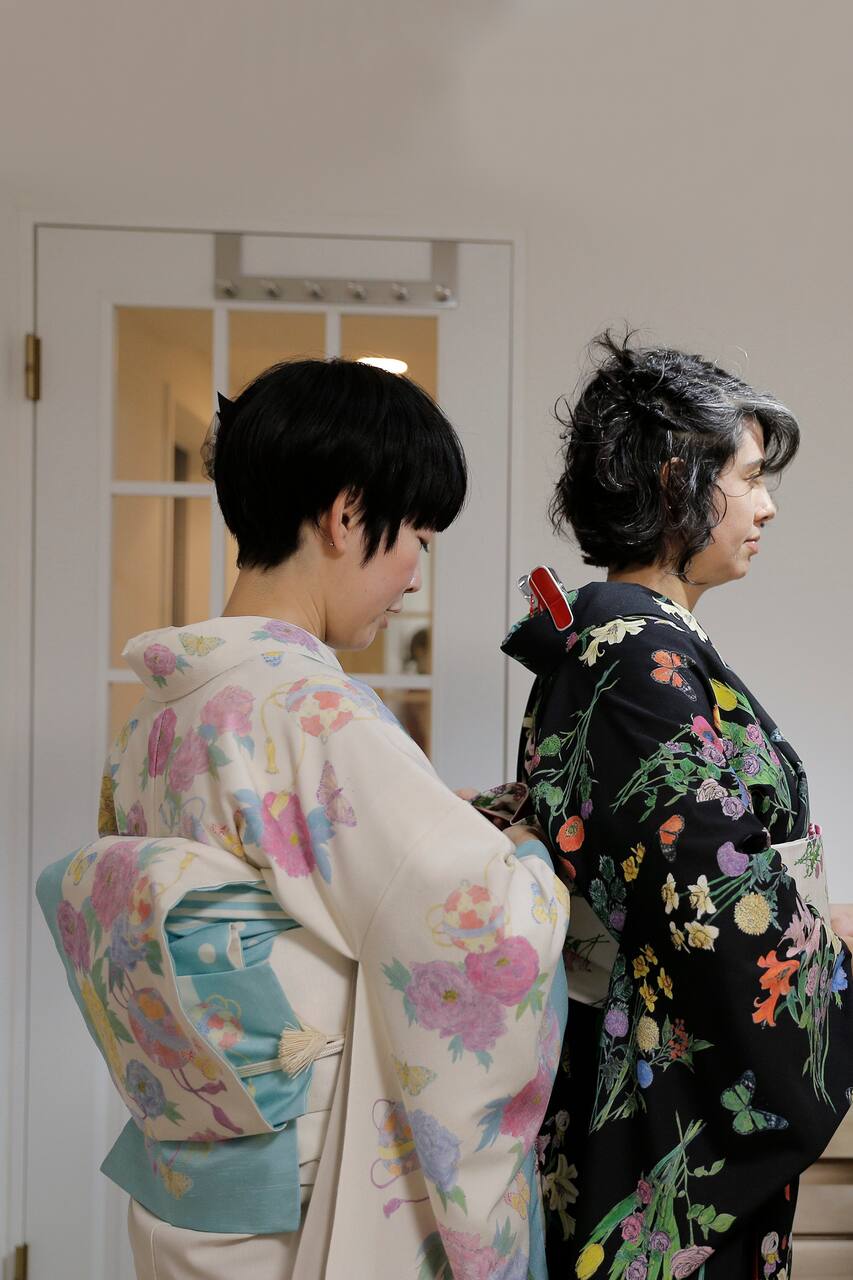 I've been a fashion designer for more than 14 years, and recently co-founded MarMu, a boutique brand that makes fusion kimonos with a modern flare. I am also a certified Kitsukeshi (kimono dresser).
Have an iconic Tokyo experience as I introduce you to the contemporary fusion kimonos I design myself. I'll also dress you in one for a stylish photoshoot and a high-class tea party! Let's have meal while I share the history of the Kimono and tell you about the philosophy behind MarMu. Then you'll choose a kimono for rental and your photo.
It would be best if you could wear a non-padded bra or bralette. Tight lingerie such as a corset, will not look appealing under a kimono.
non-padded bra, or bralettes type of lingeries are preferred
MarMu design studio, a boutique fashion brand that designs and creates fusion kimonos with a modern flare. "Fancy tea party" hosted by Mami will take place at urban contemporary air hotel in Ebisu area. You will enjoy the luxury tea time with fancy MarMu kimono.