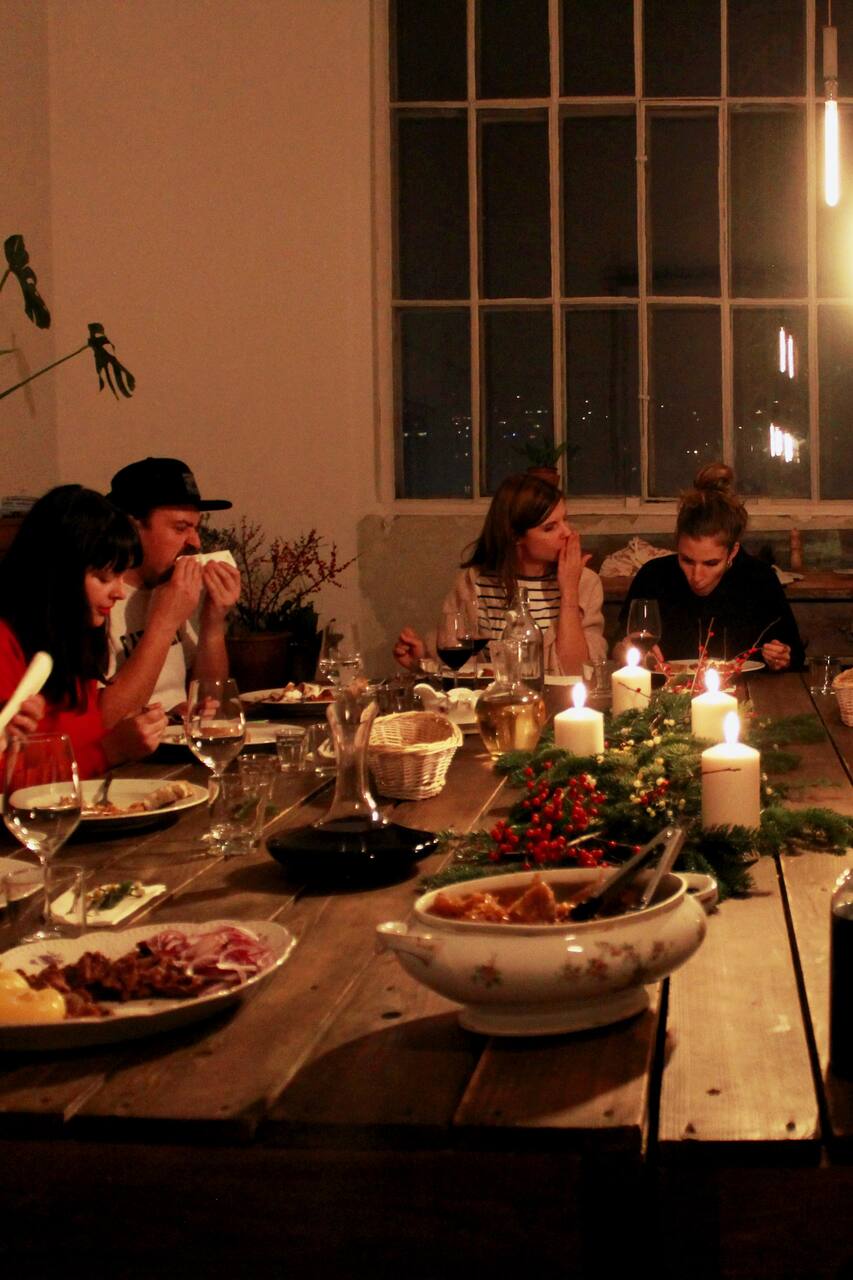 此体验非常抢手! 已有超过10人预订了该体验。
I am a Hungarian-born freelance writer and cook, traveling around the world, writing and hosting dinners with different concepts. The traditional Hungarian cuisine has always been close to my heart and it is one of my missions to introduce more and more people to this world of tastes - beyond the Gulyás, of course. I have studied journalism in Budapest and cooking in Hungary and Ireland. Worked…
How does a home-cooked meal sound whilst traveling? And how does a traditional, seasonal Hungarian home-cooked meal sound in a beautiful, classic, unique space with a spectacular view on the city by night? This is exactly what I offer. A meal to be enjoyed with beautiful wines and pálinka from a local vineyard, amongst other guests from around the world, and young Hungarian professionals who are…
Please, let me know in case you have any dietary restrictions and I will try my best to accommodate you!
美食
A three-course traditional Hungarian meal according to the holidays of the season.
饮品
Wines from a small local vineyard Homemade pálinka (a strong, fruity Hungarian shot)
My events are hosted in a beautiful kitchen/studio on the Buda side of town. The space used to function as a painter's atelier and is now being used for photoshoots, yoga and all sorts of food-related events. This is a one-of-a-kind apartment in Budapest with an open kitchen, beautiful furniture and spectacular views.