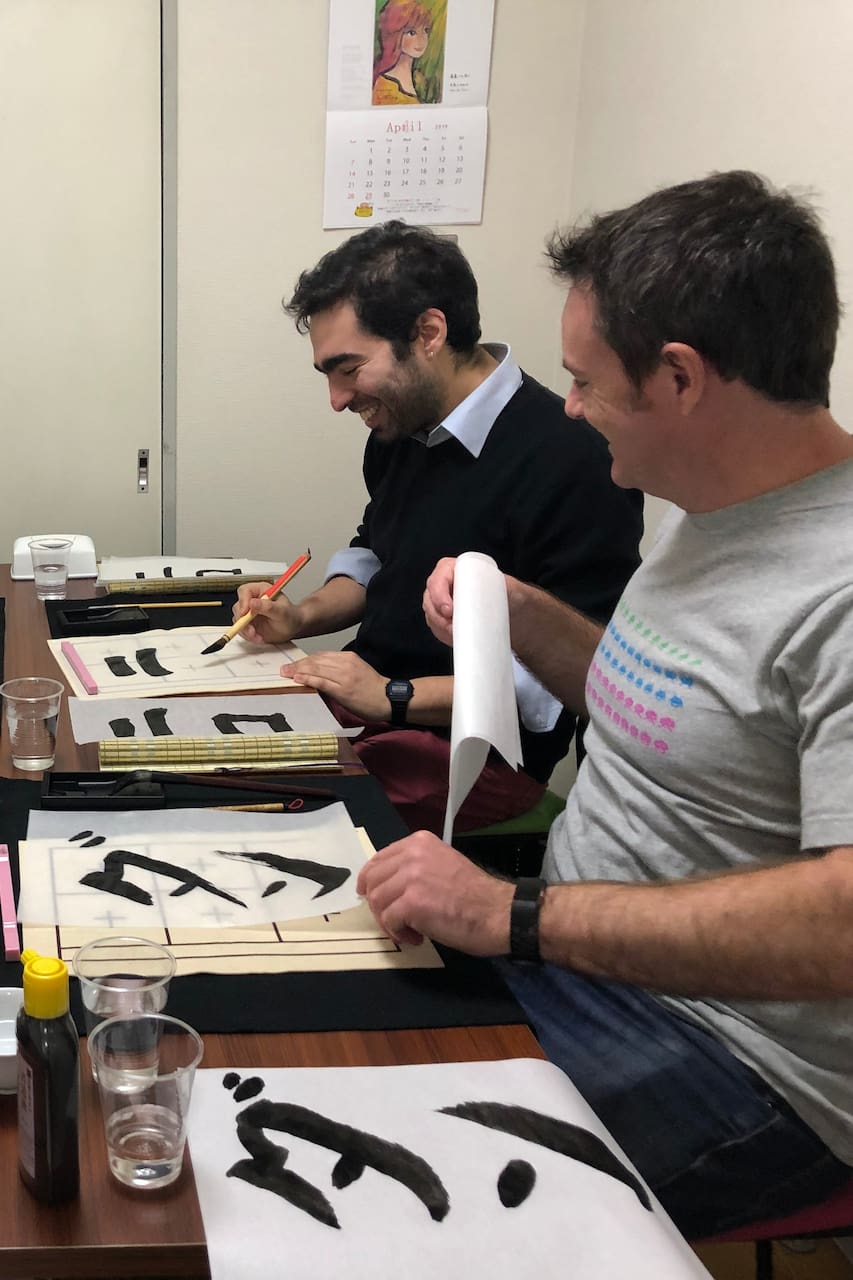 Learn traditional Japanese Calligraphy
Learn traditional Japanese Calligraphy

此体验机会难得,可订名额少之又少。
I teach shodo(Japanese calligraphy) to foreigners at my office and I have practiced shodo for more than two decades now. It's a relaxing experience that I liken to meditation in a rather creative way. My work was selected one of the works which was displayed at Tokyo Metropolitan Art museum in March, 2019. I was a Rotary Exchange student to Australia when I was in high school, and a recipient of…
We'll meet at Fukutoku shrinne near Mitsukoshimae station exit A6, a central business district, where ancient and modern culture meet. You'll also be able to observe the proper protocol when you visit the Fukutoku Shrine.We'll then visit Nihonbashi Bridge and see a beautiful statue in a well-known department store. When we reach my office, we'll have lunch while I explain to you about shodo, a…
Please wear comfortable shoes. Note that my office is on the fifth floor without an elevator.
美食
Lunch or afternoon tea. As for lunch, we will make onigiri, rice balls. If it is after 2 p.m, we will have Japanese snack.
We'll begin at Fukutoku Shrine and then View a magnificent beautiful statue. There are many shops and restaurants in that area. We'll visit Nihonbashi and enjoy the beautiful scenery. My office is located on the main road. We will have Japanese lunch, onigiri at my office. Then we will have Japanese calligraphy lesson. You will be able to create your name in Kanji. You will love it!
艺术工作坊
Learn traditional Japanese Calligraphy