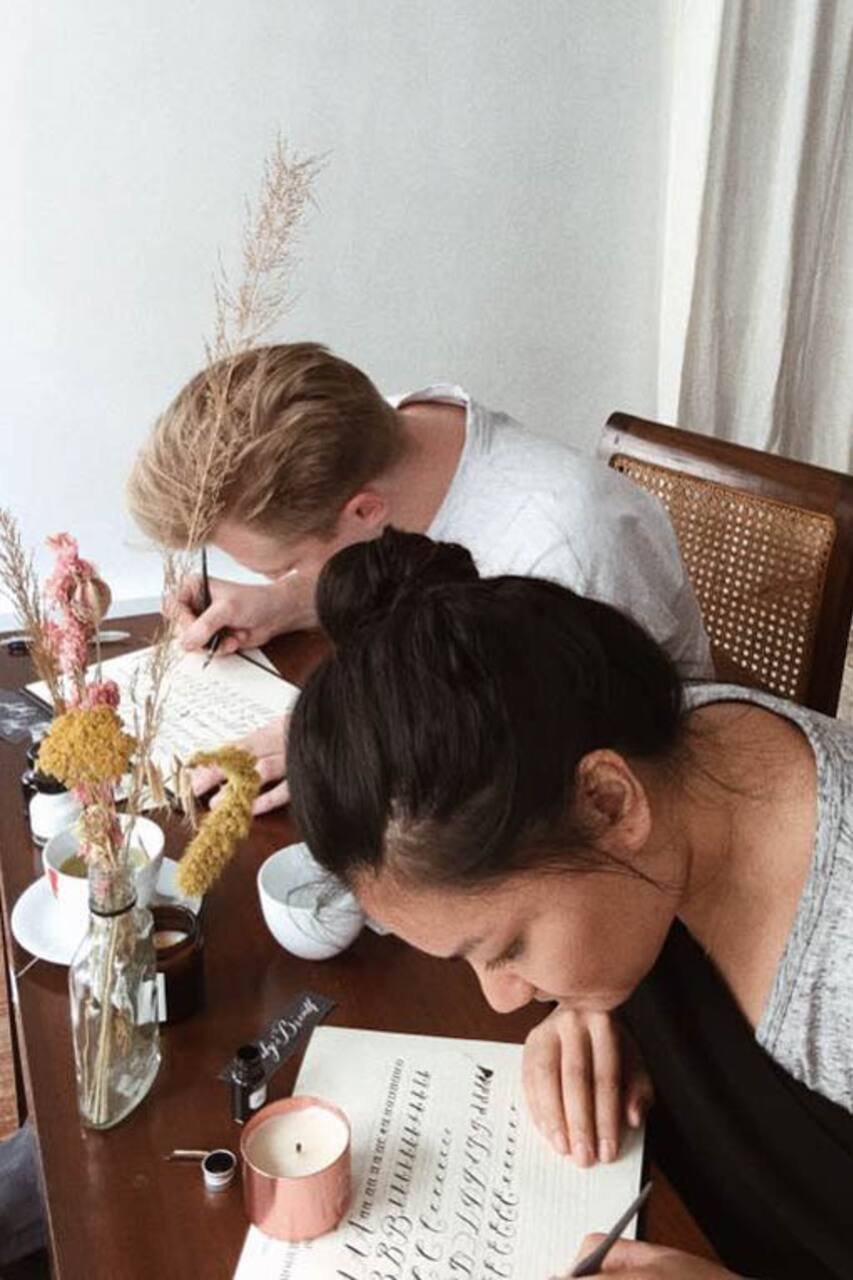 Modern Calligraphy & Botanical Styling
Modern Calligraphy & Botanical Styling

此体验非常抢手! 已有超过20人预订了该体验。
I draw inspirations from the sight and sounds of nature and have found calligraphy and illustration to be a meaningful space in creating beauty in the simplest of things. I founded a boutique design studio specialising in modern calligraphy and botanical illustrations largely inspired by vintage ephemera and nature.
We'll begin our experience over tea and pastries and get to know each other a little better in our private studio. Get introduced to the fundamentals of modern calligraphy and style your work with delicate elements of botany. Calligraphy materials as well as selected botanicals are all for you to take home.
Bring an umbrella in case it rains, as there isn't shelter between the MRT station and the studio.
小吃
Pastries (Please let me know if you have any dietary requirements)
装备器材
Workshop materials Oblique pen holder, ink, nibs, calligraphy examplar, guide sheets, and a petit selection of flowers (all for take home).
umbrella (no shelter from the train station to the studio)
Our private studio is located in the quaint neighbourhood of Tiong Bahru, the oldest housing estate in Singapore. In this neighbourhood, you'll find our favourite local bookstore, florists, local fashion design labels and cafes.
艺术与设计
Modern Calligraphy & Botanical Styling