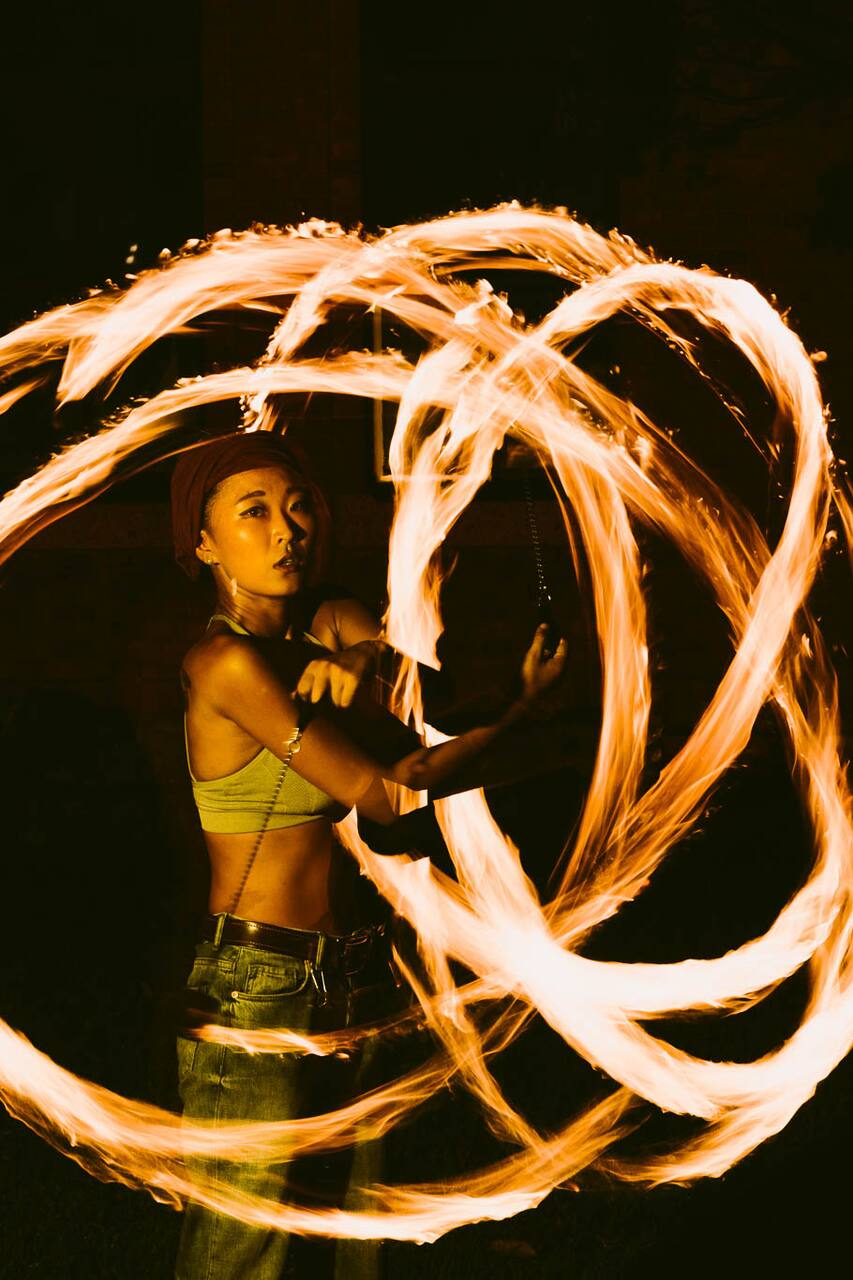 A world traveler making friends with love for people and spinning fire, and jam with our flow-art community including E.N.Lightened, Mary, Nell&Ceph, Tex, Leeroy with Flaming team, Sumi and more
Spend your sunset with Seoul Fire and Flow, a group that brings together fire dancers, flow artists, and circus performers in Seoul. We usually meet at Banpo Han River Park by Floating Island, but during winter, we will be meeting at a Studio. We will mingle, spin, share skills, dance with music and become friends. Everyone is a teacher here! We'll enjoy drinks after.
Special Thanks to Flaming team (Professional Fire dancing team http://www.flaming.co.kr ) always helping the community and spreading flow art virus together <3
饮品
Some booze will relax you
装备器材
Practice flow toy(rental) If you want your own practice toy, you can purchase one as well with extra cost ( Of course optional- all up to you! )
Put on comfortable shoes and clothes!
Open mind and good vibes :)
We will be meeting at Flaming Art teams' studio since it's cold outside (when the weather gets better, we will go play outside). We will mingle/jam at the studio and have fun&practice&share skills. We might gonna go to a secret spot near by if its not too cold and spin some fire so be prepared ;)
这项体验内容里包含烈酒,但只向达到法定饮酒年龄的参与者提供酒精饮料。
Special Thanks to Flaming team (Professional Fire dancing team http://www.flaming.co.kr ) always helping the community and spreading flow art virus together <3