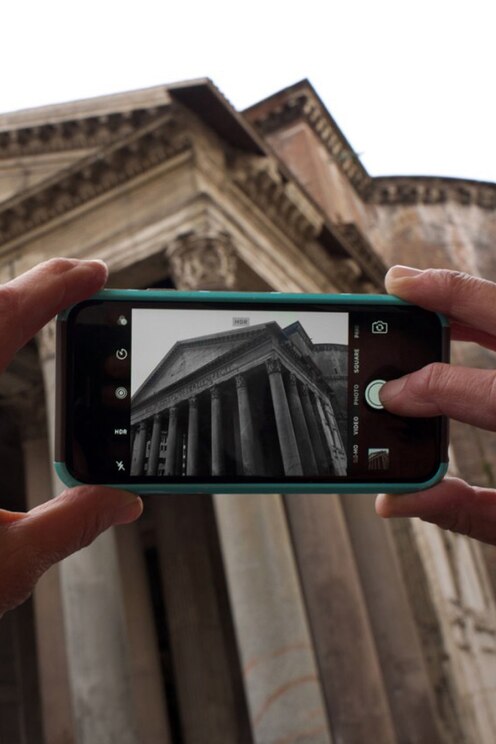 Developing a picture in a darkroom is a timeless experience that everyone should try at least once in their lifetime. There is a feeling you get when you first see an image appear on a once blank sheet of photo paper that is so magical. In this workshop go beyond the digital world and step back in time to where…

Splash of Prosecco

Photo Supplies / Darkroom Take home (1) 8x10 black and white photogrpah of Rome that you will hand print yourself * Art to…
I relocated to Rome to pursue my career as a freelance photographer. I earned a BFA in Photography in New York City, where I mastered my skills in black and white printing for over 30 years. I continue to shoot in film and have dedicated myself to the origins of the photographic process. I exhibit my silver gelatin prints in galleries in New York, Los Angeles and abroad. As a custodian to analog techniques, my passion is to preserve old world traditions allowing me to cultivate this darkroom experience with you.
The workshop will take place at my Studio where my darkroom is set up. Bring along your Iphone or smart phone
这项体验内容里包含烈酒,但只向达到法定饮酒年龄的参与者提供酒精饮料。
Bring along your Iphone or smart phone. No prior photo expereince necessary. I encourage all levels of photography enthusiats to come and explore. You can print more images for an additional fee.