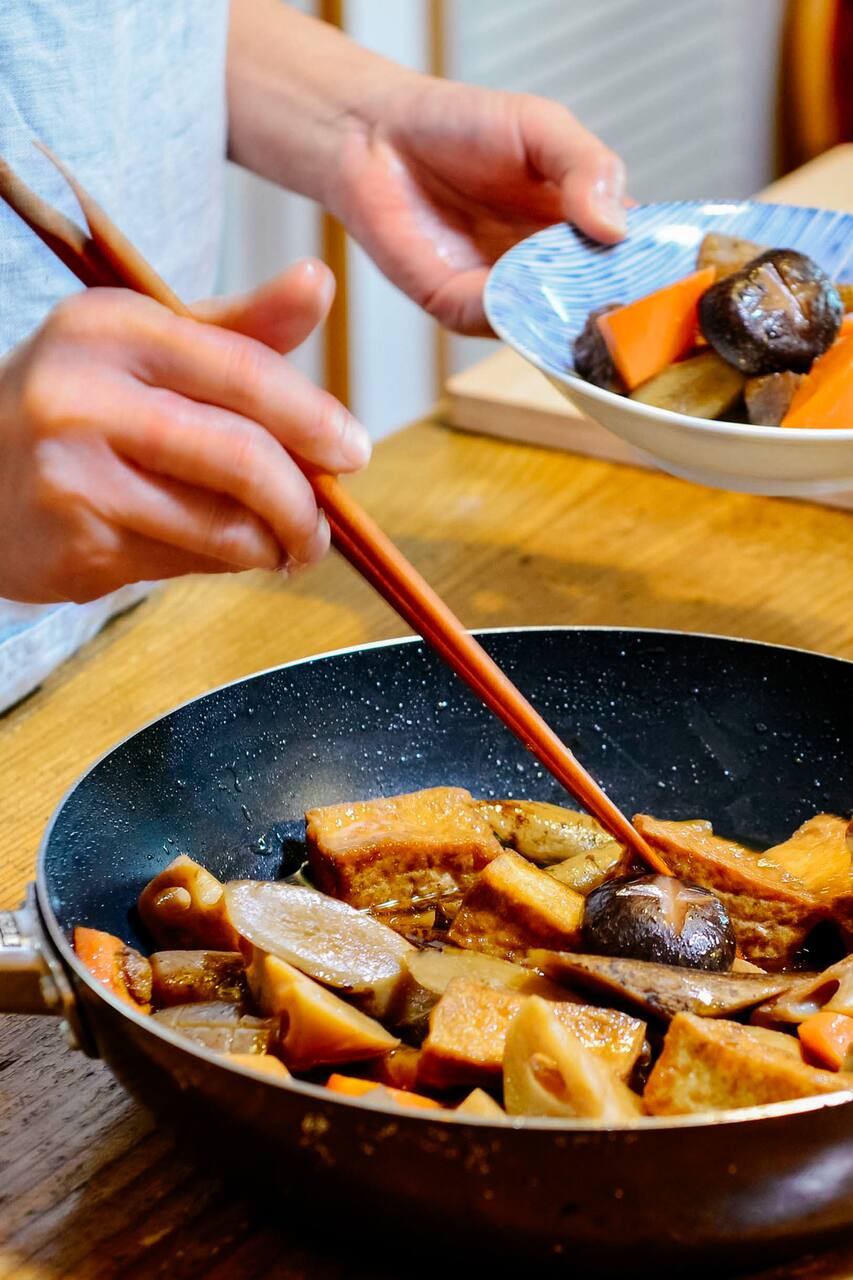 I've traveled to more than 10 countries and learned to both cook and eat during my travels. Now I'm a chef and menu developer, and I draw on my travels to teach authentic Japanese and fusion cuisine. I own my cooking studio,name is Experieat Osaka Flavors. Please check my website, http://www.experiet.com There are more ditail, and options^^
We'll gather in my home kitchen to make Washoku dishes–traditional Japanese food that has been around for generations. We'll start with the very first step of making broth for all dishes. We'll cook rice and three dishes using easy recipes you can develop at home. Washoku is not only elegant, but also nourishing and easy to prepare on a daily basis. Home cooking is centered on the happiness and…
All you need to bring is your appetite. Feel free to take as many photos and videos as you wish during class. Let me know of any dietary restrictions in advance.
美食
All ingredients We'll have one main dish, two side dishes, miso soup, and rice.
饮品
Water and Japanese tea I'll serve you tea made at a very popular tea farm in Shizuoka.
装备器材
All materials I'll give you a copy of our recipes, which you can take home to recreate.
Your camera,or smart phone if you want to take photos
Osaka, Namba. 5min by walk from subway midosuji-line,Namba station We meet up in front of the entrance on the ground floor of HOTEL ICHIEI http://www.hotel-ichiei.com/english/access/ And I will take you to my home kitchen!!
未来数日的可订状态
如果您想预订的时段没有显示可订状态,您可以向Yucco。