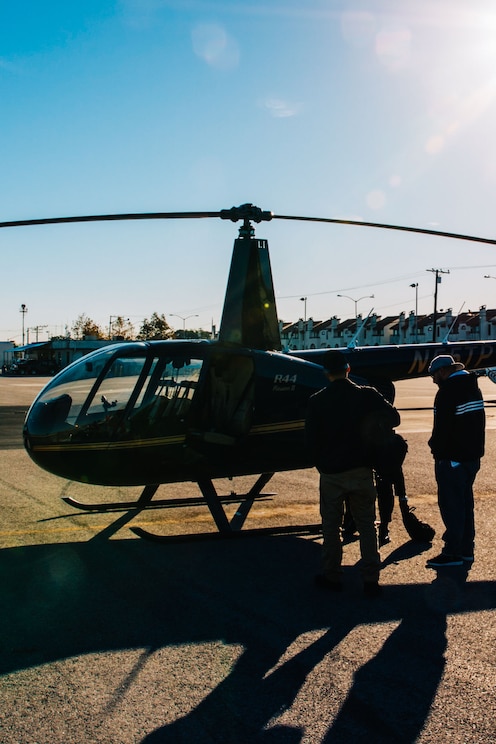 We'll fly high above LA as I teach you how to get movie-perfect shots. First we'll prep at Tomorrow's Aeronautical Museum, where you'll learn tricks I mastered during my career providing aerial footage for movies, TV, and music videos. Then we'll soar above the city for 75–90 minutes. Back on the ground, we'll cap…
包括:
Equipment, Transportation

Ground transfer vehicles We can get you to and from our location for $29/person inside our service area and $54/person…

Heli & safety equipment
Tomorrow's Aeronautical Museum
Tomorrow's Aeronautical Museum is a non-profit educational institution that integrates youth mentoring and community involvement with aviation. The museum is a vital part of Los Angeles, serving children, young adults, and their families. TAM is a place where military veterans and community leaders can interact, mold, and inspire today's youth.
这是一个公益体验,您为参加体验所支付的费用将全数捐赠给Tomorrow's Aeronautical Museum 。
We'll be on a curated aerial photoshoot of LA's most iconic landmarks depending on our adventurousness—these can include the beaches of Malibu, the Queen Mary in Long Beach, Beverly Hills, Dodger Stadium, the Hollywood sign, and, of course cliff-front celebrity estates!
You will capture amazing shots with a smartphone, but if you have access to a DSLR, SLR film, or any video camera you will have completely professional images. See mine at instagram.com/robin.at.tam.