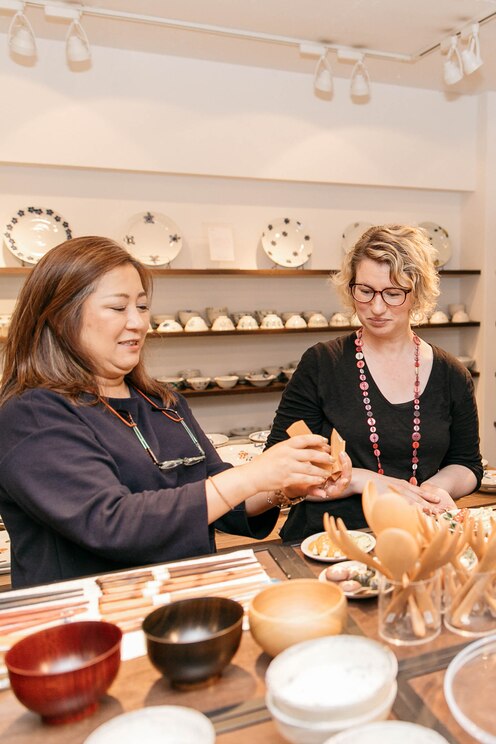 Come join us at a quiet dishware shop just off of central Aoyama, Tokyo's fashion and trend district. The shop will be open just for us, we will learn about the different types of Japanese earthware and porcelain along with some Japanese tea and sweets.The shop owner will share with us the stories and artisans…
包括:
Equipment, Drinks, Food

Japanese Sweets

Japanese Tea

Booklet&Recipe
WaNavi Japan (General Incorporated Association)
WaNavi Japan provides international residents and travelers with useful Japanese culture knowledge and more. The inspiration for our work comes from the events that deeply affected Japan on March 11, 2011. We envision to share and make accessible various aspects of Japanese culture.
这是一个公益体验,您为参加体验所支付的费用将全数捐赠给WaNavi Japan (General Incorporated Association) 。
We will start at a cozy dishware shop in Aoyama. After the lecture by Yayoi & Mina, the owner of the store will also give us a talk on the various kilns and artists. We will also visit two different more traditional dishware shops that have been loved by locals for many years.