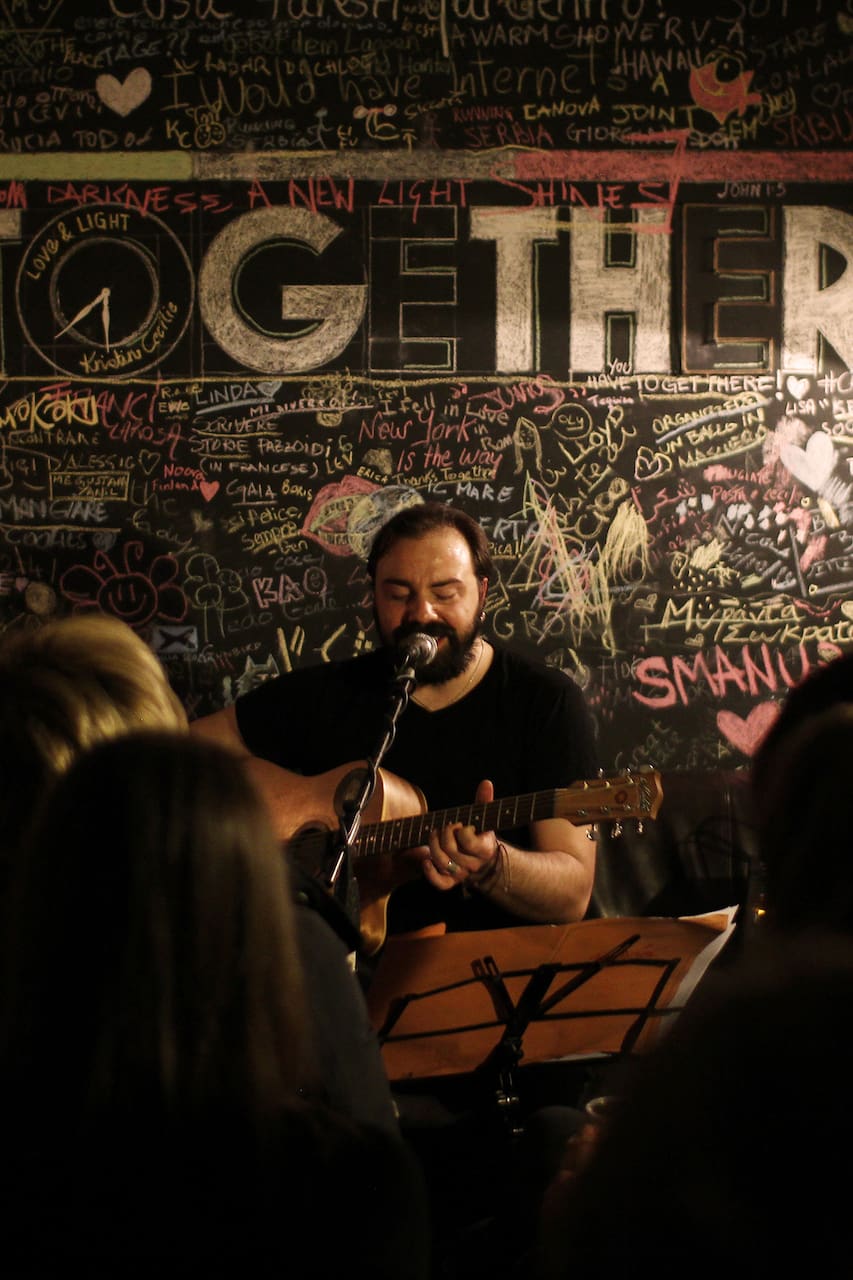 Check out the events on Instagram @togethernetwork Hey! My name is Ernesto and I'm a resident at Together Mansion. Together is a cross-inspirational place. An intentional community house that values knowledge, collaboration and serendipity. Together is a living space in which the local community meets the rest of the globe giving birth to an international network of professionals and creative…
关于Associazione Culturale Together
Together is a cross-inspirational place. An intentional community house that values knowledge, collaboration and serendipity. The organization encourages individuals to get together and collaborate, spreads knowledge and education and promotes and educates towards a more sustainable lifestyle.
这是一个
公益体验
,您为参加体验所支付的费用将全数捐赠给 Associazione Culturale Together。。
Different musicians every time for the most exclusive live music experience in Rome. Our intimate house concerts are an opportunity to get close to music and the artists in the most informal place ever: home. No barriers. Music is naked before your eyes. Both international musicians travelling by and local artists show their talent in the candlelight of our living room while you enjoy a glass…
The house concert will take place in the living room of our beautiful Together Mansion in the heart of Trastevere.