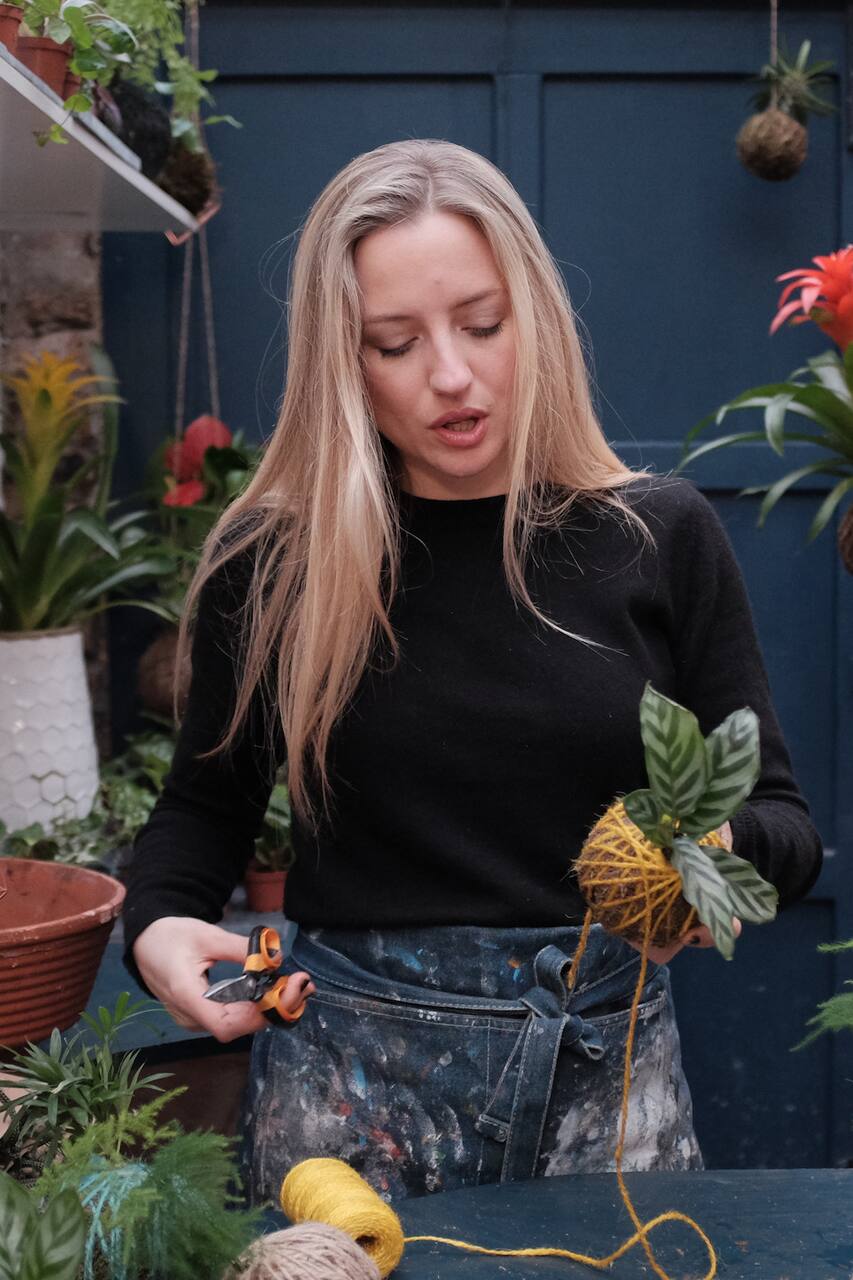 As an interior stylist and set designer, I've set dressed countless music videos and TV Commercials for many well-known artists and household brands as well as working with clients to design beautiful and striking interiors. From magical sets to beautiful homes, I know a thing or two about how to reimagine a space and bring a unique style to a home. I will be sharing my industry styling tips…
Make your own stylish urban oasis, in this hands-on workshop to make your very own Japanese Kokedama (Japanese Hanging Garden). This ancient Japanese art of the 'Kokedama' is simply translated to moss ball. In this practical group class, you'll create three different styles of Kokedama from tropical​l plants​ of your choosing and learn best practices for care and upkeep to keep your new string…
Ideally come wearing something that allows you to roll up your sleeves. It is advisable to take off watches and jewellery in advance, as you will be working with your hands in soil! :)
小吃
Expect to munch while you work on some Asian inspired nibbles.
饮品
Get your creative juices flowing with an offering of warm sake, bubbly and Asian inspired soft drinks.
装备器材
We provide everything you need to make your own handmade, beautiful Kokedama and you bring the willingness to get creative!
The workshop will take place in a hidden, heated and covered garden, housed at the back of the jewellery store Kas & Ros right by the iconic Tower Bridge, with tube stations, Borough, London Bridge both nearby . The magical garden space, is decorated particularly for the event, so expect to see lots of examples of what you can create.
未来数日的可订状态
如果您想预订的时段没有显示可订状态,您可以向Hayley。
这项体验内容里包含烈酒,但只向达到法定饮酒年龄的参与者提供酒精饮料。
Ideally come wearing something that allows you to roll up your sleeves. It is advisable to take off watches and jewellery in advance, as you will be working with your hands in soil! :)