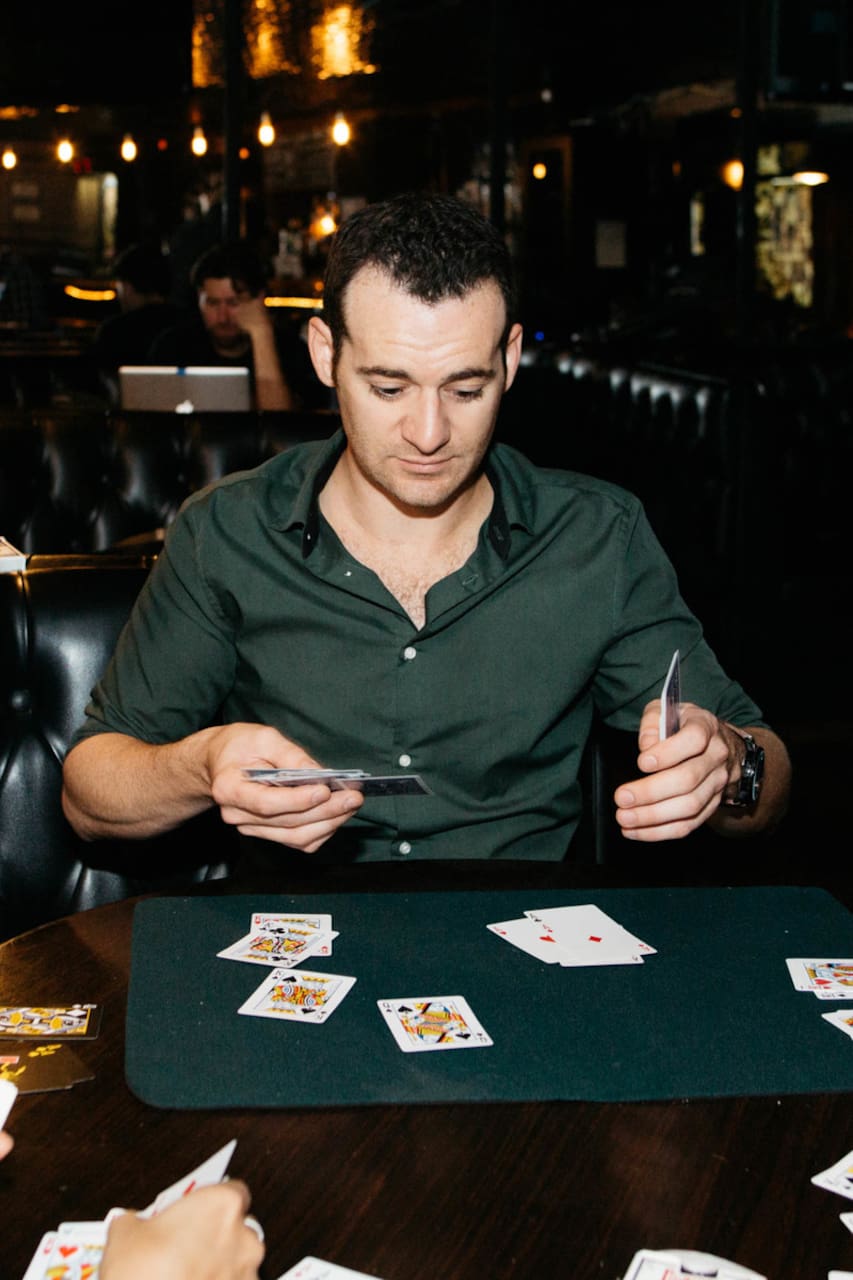 I fell in love with the art of magic at the age of 14. Now after 7 years in Los Angeles, I'm a member of the Magic Castle, and perform regularly at private parties and showrooms around the city.
Our night begins at Hyperion Public, where I will perform a private close up magic show, after which I'll teach you several tricks that you can bring home to impress your friends and loved ones. Then we'll head to Black Rabbit Rose, an avant garde, magic-themed bar. You'll enjoy craft cocktails before being treated to an hour-long magic show featuring some of Hollywood's most talented magicians.
You will need to arrange your own transportation to and from our two locations. Depending on where you are staying in the city, I always recommend Lyft or Uber to avoid the trouble of finding parking
饮品
Magic Spirits Black Rabbit Rose offers specialty cocktails with a magical twist for you to enjoy during the show. First round is on me!
工单
Show Ticket The price of this experience includes the $40 ticket for the live magic show at Black Rabbit Rose.
装备器材
Magic Props You will get your own set of magic props to practice the magic tricks you will learn. These will be yours to keep.
-Hyperion Public My favorite local bar/restaurant with a subtle charm and warm atmosphere. A perfect spot to relax, get to know each other, and enjoy some magical entertainment. -Black Rabbit Rose Brand new to Hollywood; a magic themed bar with a "secret" showroom. A spot you won't soon forget.
这项体验内容里包含烈酒,但只向达到法定饮酒年龄的参与者提供酒精饮料。
You will need to arrange your own transportation to and from our two locations. Depending on where you are staying in the city, I always recommend Lyft or Uber to avoid the trouble of finding parking