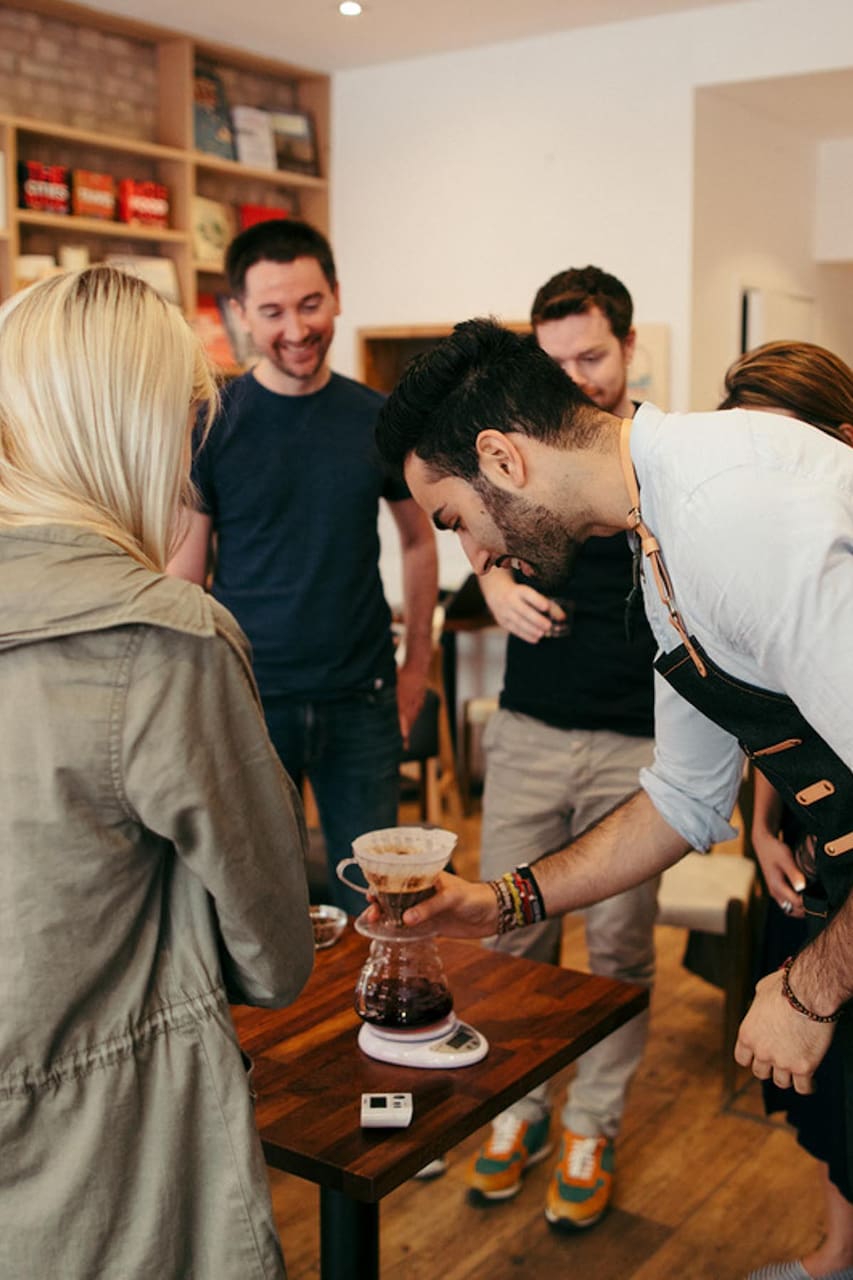 We are 3 coffee lovers who became coffee professional with over 5 years of experience within the industry. We believe in coffee for everyone and encompass all the aspects of the chain from the farm to the cup in order to bring awareness about specialty coffee. From our early days as a barista, we know share our knowledge and passion as head barista, trainer or roaster. Our purpose is to connect…
The workshop will start with an introduction to the History of Coffee. From the legendary goat that discovered coffee in Ethiopia to the first coffee farm. A cup of coffee is the result of 3 characters: the farmer, the roaster, and the barista. The farmer. We will have a glimpse of the coffee journey from bean to cup (i.e. the coffee tree, fruit, and the process). The roaster. The importance…
The event will start 5-10 minutes after the hour indicated. Water and food be provided. When booking, please mention any food allergies and caffeine intolerance level.
小吃
Fruits, chocolate & goods
饮品
Coffee Different single origin coffee
We will conduct our workshop in The Travel Cafe. Located in the heart of London, Westminster / South-bank is the perfect neighborhood to start your day in London. Big Ben, Westminster abbey, London Eye, the most emblematic landmarks are nearby. The cafe is a hub for travelers and coffee lovers.
未来数日的可订状态
如果您想预订的时段没有显示可订状态,您可以向Mehmet, Jean Luca & Owen。