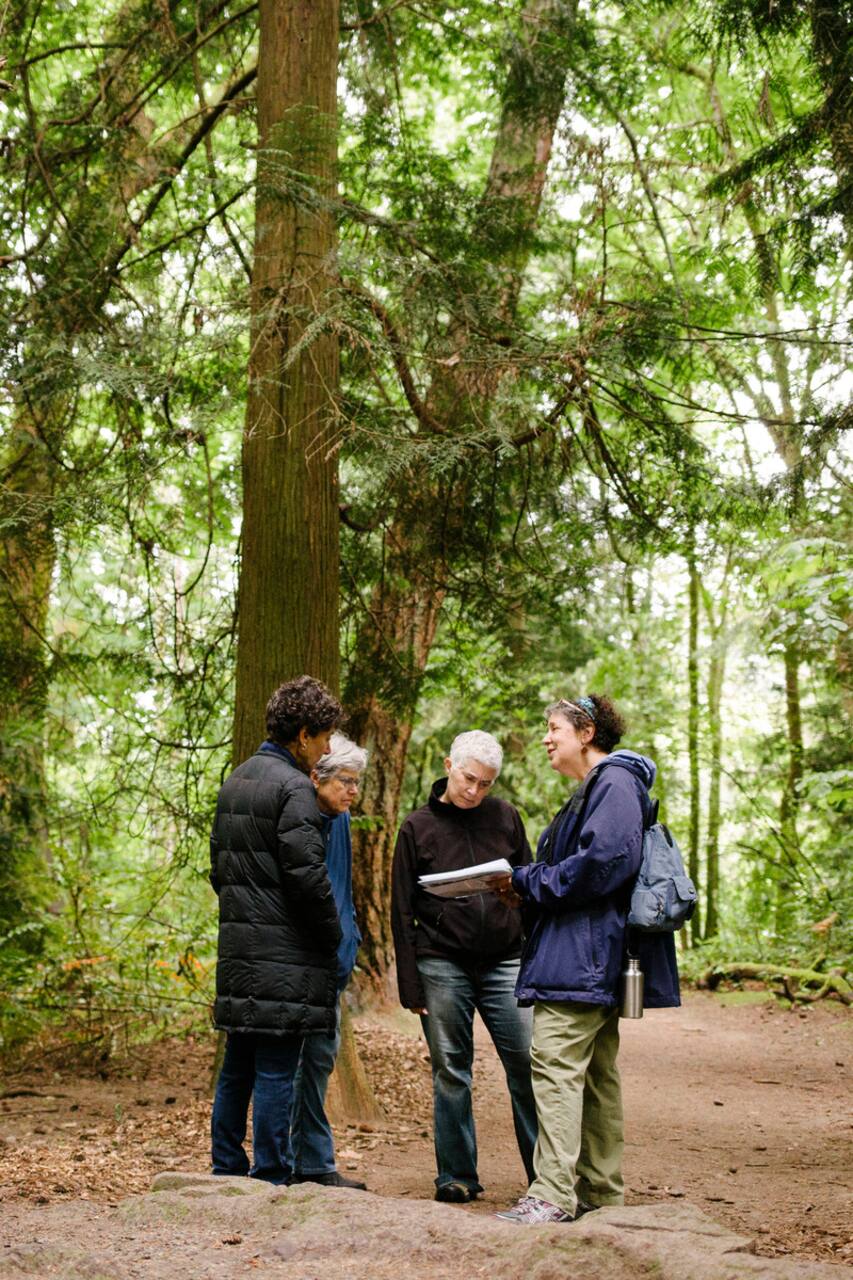 I'm a tree lover who cherishes the forest trails in Seward Park. For over 16 years, I've shared these majestic old-growth trees with my airbnb guests and other tree-hugger friends and they all tell me it's revitalizing and one of the highlights of their visit. I enjoy sharing about how trees communicate, and why healing in nature (aka "forest bathing") is vital to humans. Spring and summer walks…
Walk in a rare undisturbed old growth forest 7 miles from downtown in the Seward Park neighborhood in South Seattle. After a welcome to the park and guided meditation, we'll stroll in silence, and tune into the sights and sounds of towering 250-year-old trees. Explore 2.5 miles of trails at a comfortable pace under the canopy of a living forest that is a thriving ecosystem, a network of soil…
Bring a water bottle, walking shoes, a rain coat. This is a magical experience; bring your tree hugger open heart. Bring $ to support the Audubon park gift shop.
饮品
Water 10% donation to Billion Tree Campaign
装备器材
sneakers (sandals not recommended), water
Walking shoes, hat, water.
Meet at the Audubon Center (a large Tutor building) at the historic 300 acre Seward Park. Towering Douglas Fir trees 200 feet high welcome us into the old growth forest. We finish at Lake Washington where we may see bald eagles, coyote, rabbits, turtles, woodpeckers, herons, and on clear days, views of Mount Rainier. Rides available when requested in advance. You are welcome to request additional dates and/or times as well.
未来数日的可订状态
如果您想预订的时段没有显示可订状态,您可以向Julie。