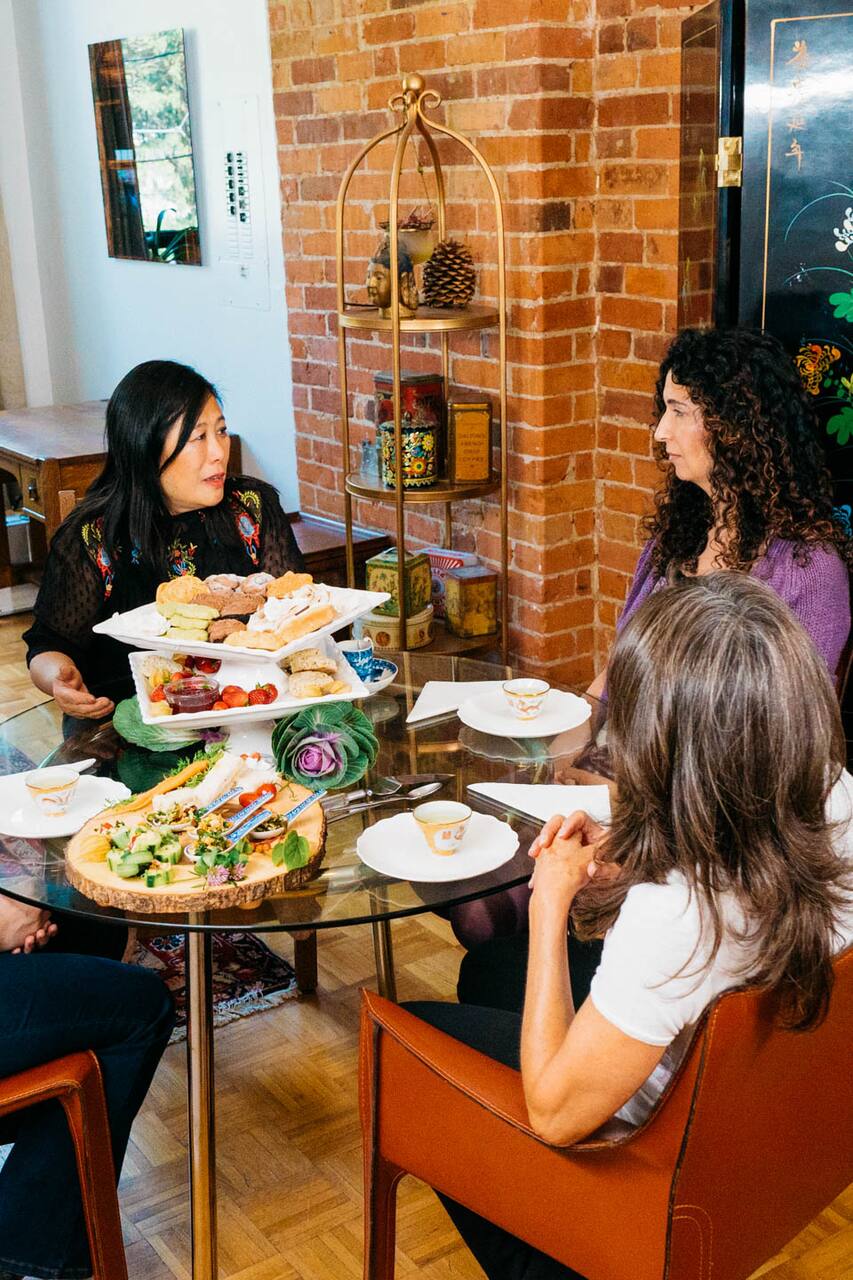 I'm a certified tea sommelier who has traveled the globe to discover the many ways tea can bring people together. I love sharing food and tea pairings with guests. I'm an author of tea cookbooks, and I publish a website magazine dedicated to tea that shares tea adventures, history, recipes, people who grow & drink tea, travel,....-theloveofteamag
From the Old Post Office Museum on our walk back to the Art Loft, I'll share stories of how the tea trade played a role in British North America and shaped Toronto's history, from the Chinese opium trade to the Boston Tea Party. Back at my loft, we'll explore the sensory experiences of three specialty teas, including a rare tea cultivated from 100-year-old tea trees. Preparing proper tea means…
Cell phones must be turned off during our tea tasting to allow one to be engaged in the stories we'll share. Please let me know of any food allergies or dietary restrictions. Enquire other bookings -
美食
option Gluten-free, Vegan Desserts, chocolate, savoury tastings and personal blend.
饮品
Afternoon tea Five plus teas including a rare tea, a matcha latte, and a tea-inspired mocktail
Time to rediscover tea ,the world's most popular beverage.
We'll take a 15 min walking tour back to the loft highlighting the role of tea. Where we'll be surrounded by art, tea, and tea paraphernalia with its history. Art Loft where we will use all our senses to indulge in the terroir of where the tea was grown and pair with artisan foods. We will also learn to blend our own tea blend to take home by alerting out senses of sight, smell and taste.
您将需要拍一张自拍照,自拍照需要与您身份证件上的照片相匹配,以帮助爱彼迎确认真正将要参加体验的是谁。这个步骤您只需要做一次就可以了。
Cell phones must be turned off during our tea tasting to allow one to be engaged in the stories we'll share. Please let me know of any food allergies or dietary restrictions. Enquire other bookings -