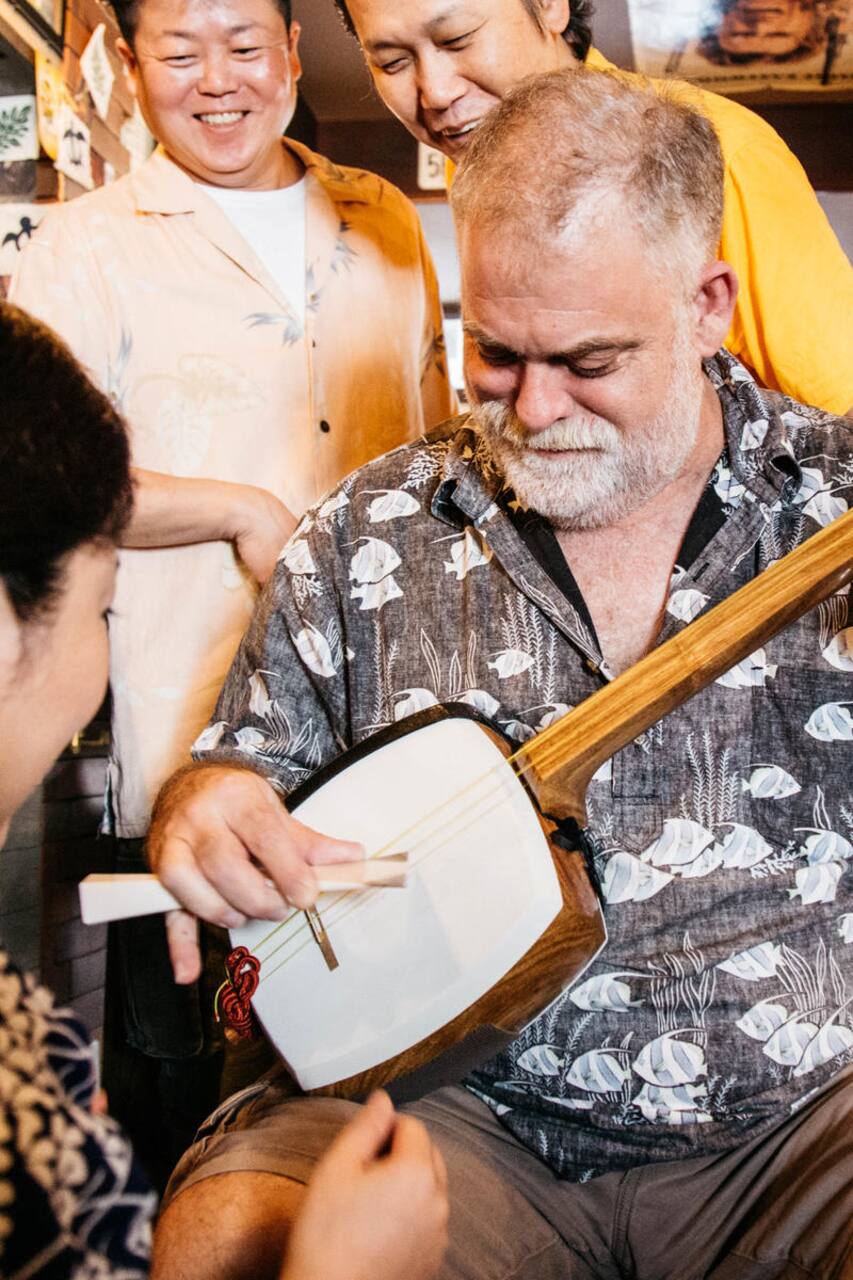 Play music with a Shamisen expert
Play music with a Shamisen expert
My partner Akiko is a professional shamisen player. Her parents are grand master of Shamisen and Japanese folk songs. Akiko has been playing the Tsugaru Shamisen—a traditional three-string instrument— since girlhood, and has a track record of a semi-Grand Prix at the World Tsugaru Shamisen Competition. Of course, with my partner being a well-known performer it's no secret where I get my…
First of all, You can experience the various music of the shamisen while enjoying draft beer or soft drinks in my restaurant, including Traditional Tsugaru regional folk song. After the performance, You practice the shamisen. Finally, I can play Japanese song "Sakura" with me.
饮品
One free drink We can also provide non-alcoholic drinks.
We'll meet at our Japanese beer and dining restaurant, which is a five-minute walk from Tsuruhasi Station.
音乐课
Play music with a Shamisen expert