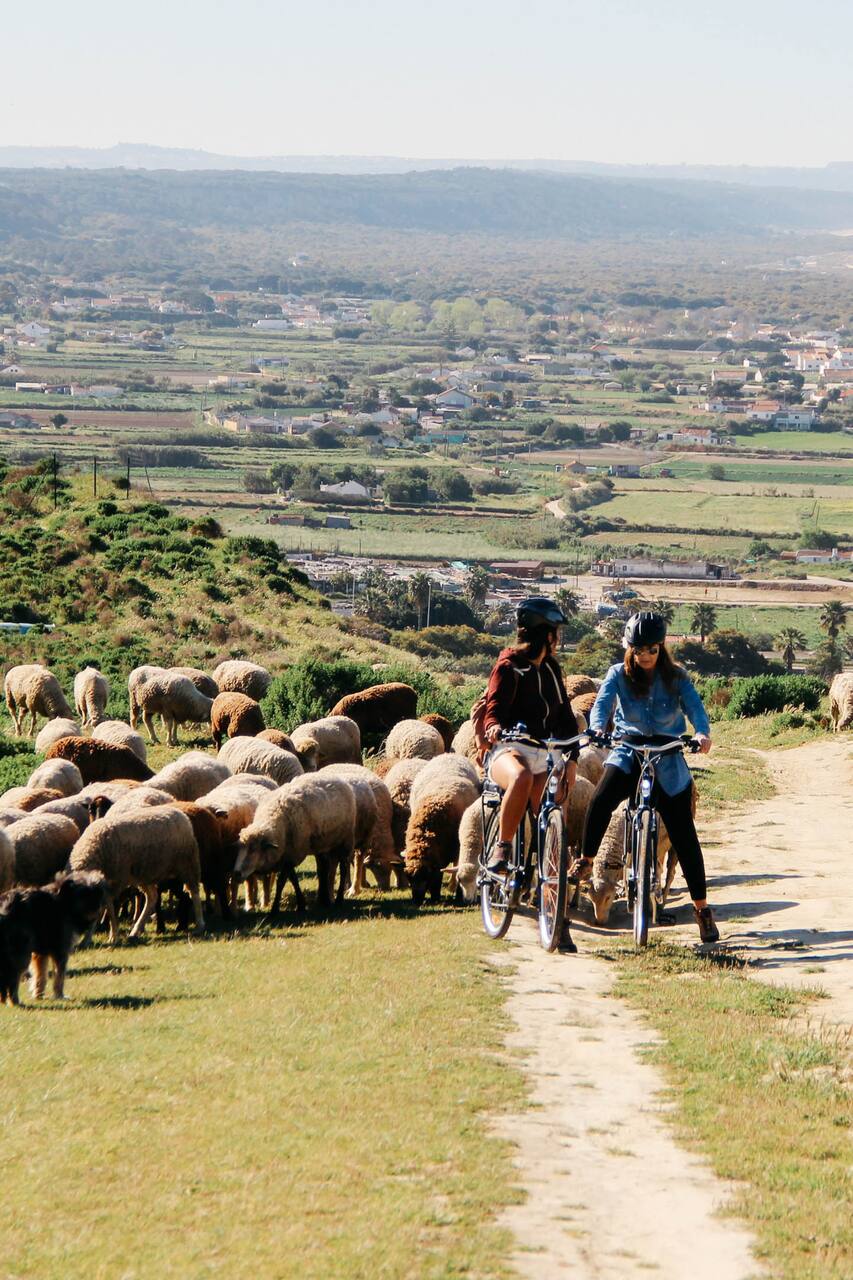 Fishing Villages by e-bike
Fishing Villages by e-bike
To develop this concept of community-based tourism we really need locals! This business would never be possible without the help of my father and some very special local friends interested in this way of doing tourism. Flávio and André are our super local community-guides. Both native of this region, they are the best friends of our initiative and the most passionate about this land and people…
We'll ride e-bikes through the fishermen villages and beaches of the Costa da Caparica region, soaking up the sun and charm along the way. Depending on the weather and terrain conditions, we also visit the little countryside of this area, where we have the largest view to Lisbon (and not only) and sometimes meet more than 500 sheep along the way. Surprisingly, this is a perspective and route…
1. Wear comfortable clothes and shoes; 2. (summer) Bring a swimsuit, towel and sunscreen; 3. Guests must make their own way to Trafaria to meet us there.
装备器材
Electric bike and helmet Helmet
Jacket (during the winter or cold days)
comfortable shoes and clothes
Bottle of water (we highly recommend a canteen to save our planet!)
We'll meet in Trafaria, a very small fishing village separated from Belém by the tagus river. There you have the best views to Lisbon and the colored Cova do Vapor, a lovely and hidden fishing community. From Trafaria we will cycle to Costa da Caparica, the most famous beach and surf area of Lisbon. There you have another perspective of what can be living next to the sea with a very interesting cultural heritage of fisheries and fishermen.
未来数日的可订状态
如果您想预订的时段没有显示可订状态,您可以向Joana Paula。
骑车游览
Fishing Villages by e-bike