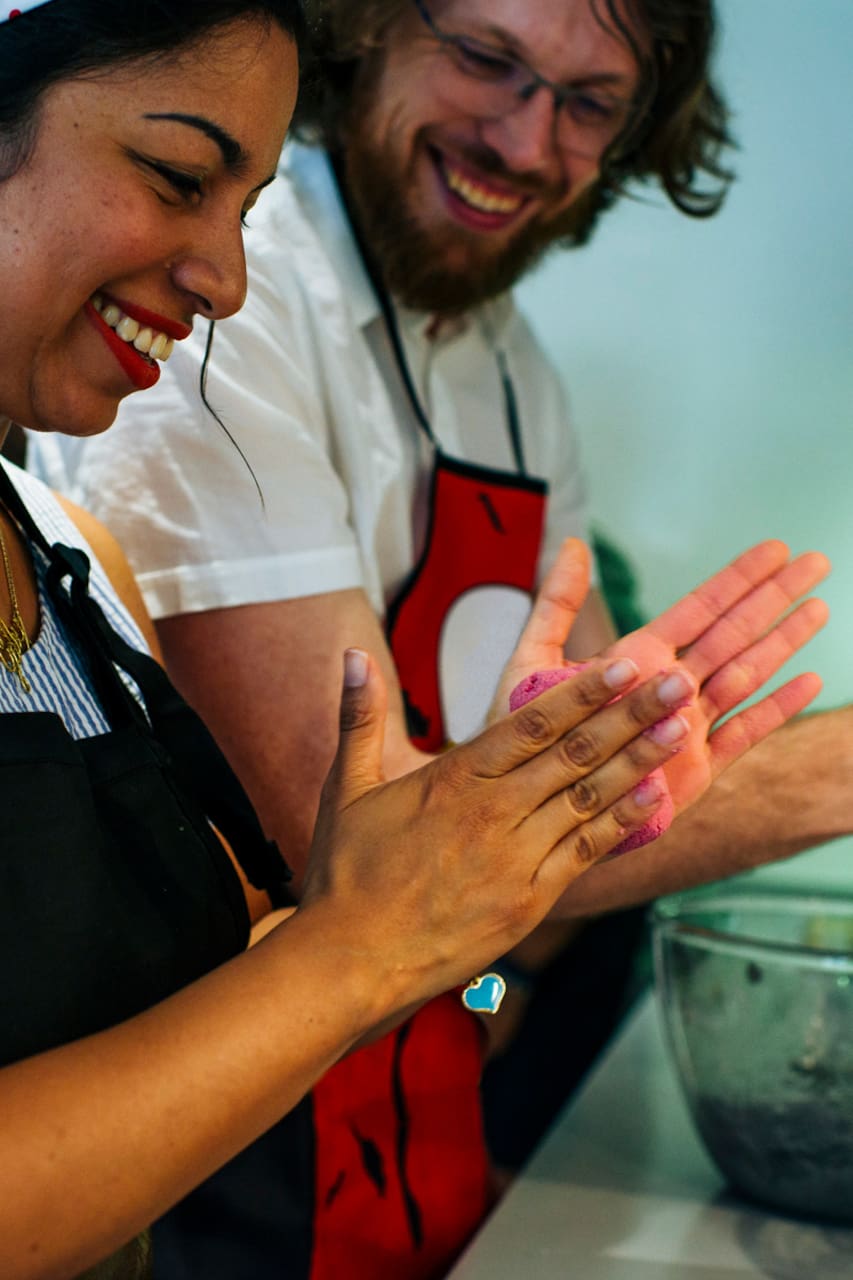 Venezuelan AREPA Workshop
Venezuelan AREPA Workshop
Languages:
使用语言:法语、英语和西班牙语

此体验机会难得,可订名额少之又少。
We are siblings from Venezuela, who have lived in France for almost 16 years. We love to cook and share our passion for food and culture with people. Our goal is sharing a nice moment and present our country with all our love. Hasta pronto, Los Amigos Venezolanos #AtenTeAute Check out our Instagram for additional photos @atenteaute
Venezuela has a large and diverse regional cuisine. One of the most famous and unique dishes is our main bread that we call "Arepa", made from precooked or raw cornflour (gluten free). We propose to our guest to learn how to make "Arepa" with native Venezuelans in Paris.
If you have any allergies, food diet or need a different day/time please just get in touch with us and we will do our best to fit in it :) (FYI: Arepas are gluten free and they can be also vegan!)
美食
2 Arepas and filling if you have any allergies or follow any sort of diet, please let us know
饮品
Papelón juice based on lemon and raw cane syrup
Please bring a Camera and a positive attitude :D
Located close to the famous "Place des Vosges", we live in a brand-new apartment with both European and Venezuelan influences. It is recognized as a Historical Part of Paris and located in the very trendy Marais district. The street was opened in 1597 and reflects a rich history that is not to be missed! So, it is worth taking a stroll around the local area before or after the experience.
If you have any allergies, food diet or need a different day/time please just get in touch with us and we will do our best to fit in it :) (FYI: Arepas are gluten free and they can be also vegan!)
烹饪课
Venezuelan AREPA Workshop