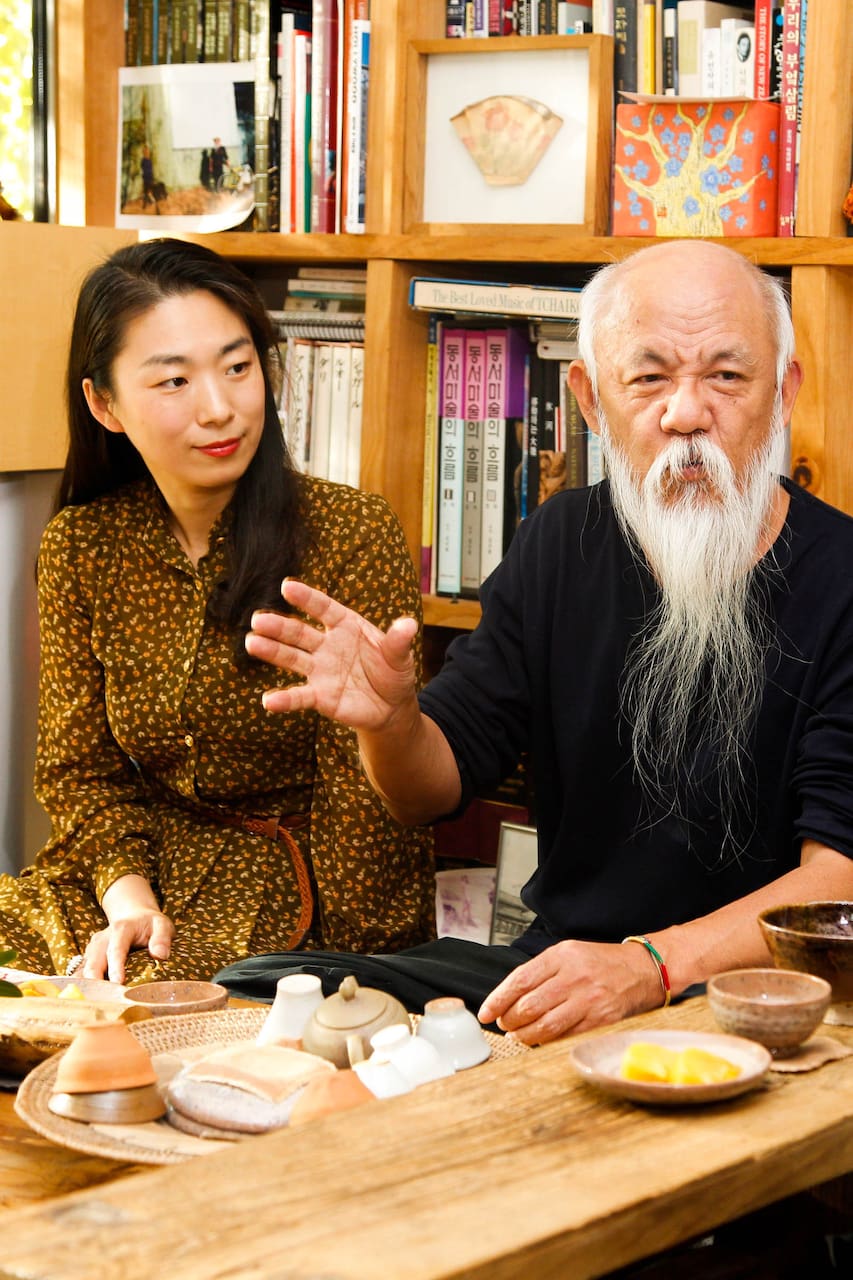 Living in Heyri Art Village an hour north of Seoul, I am a freelance writer, photographer, and the president of the Artist's Counsel of Heyri. I enjoy connecting artists and travelers.
Let's meet in Heyri, a flourishing community of painters, sculptors, writers, and other artists. Connect with fellow guests and hear stories about Heyri over tea at my studio, Motif#1, where artists from all over the world come together and connect. We'll then be welcomed into the studios of 3 resident artists and wrap up the evening over dinner at a restaurant, where we'll share our discoveries.
I will take pictures and send them to you after the experience.
小吃和其他
Dinner and coffee. Light snack at Motif #1
You will be spending the day at Heyri Art Valley, a community of painters, sculptors, graphic artists, writers, and filmmakers who live and work tucked away in a valley of forest and hills. Motif#1 is a magical place in Heyri that even many domestic intellectuals and artists wish to visit.