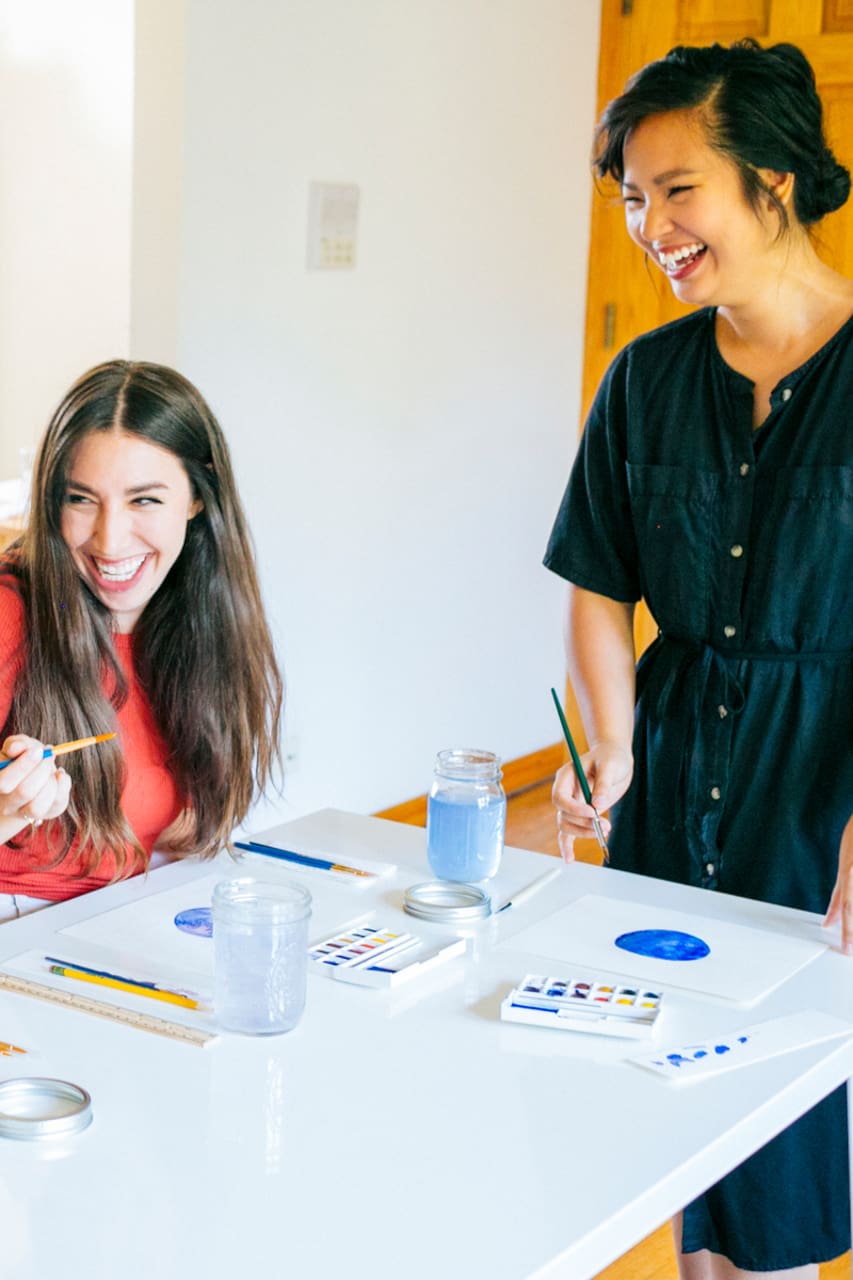 I am an artist primarily working with watercolor paint. For the past four years, I have been honing in my skill of finding the balance of controlling watercolor intentionally and also letting the unexpected happen. Currently, I'm very inspired by nature, story, connection with people, and seeing art holistically as part of us being healthy and alive!
Join me for a relaxing morning in my art studio/apartment! Through the course of the workshop, I will share my background on starting an art career as well as tips on how to bring creativity into your daily life. I always start the session with a simple guided meditation to set the body and mind up for painting. Then, I will teach you step by step how to paint a moon with creative liberty…
装备器材
Watercolor kit Travel size watercolor set
We will be at Tiffany Wong Art studio - a bright live/work space in Lincoln Square. It's the perfect spot for a creative and relaxing morning.