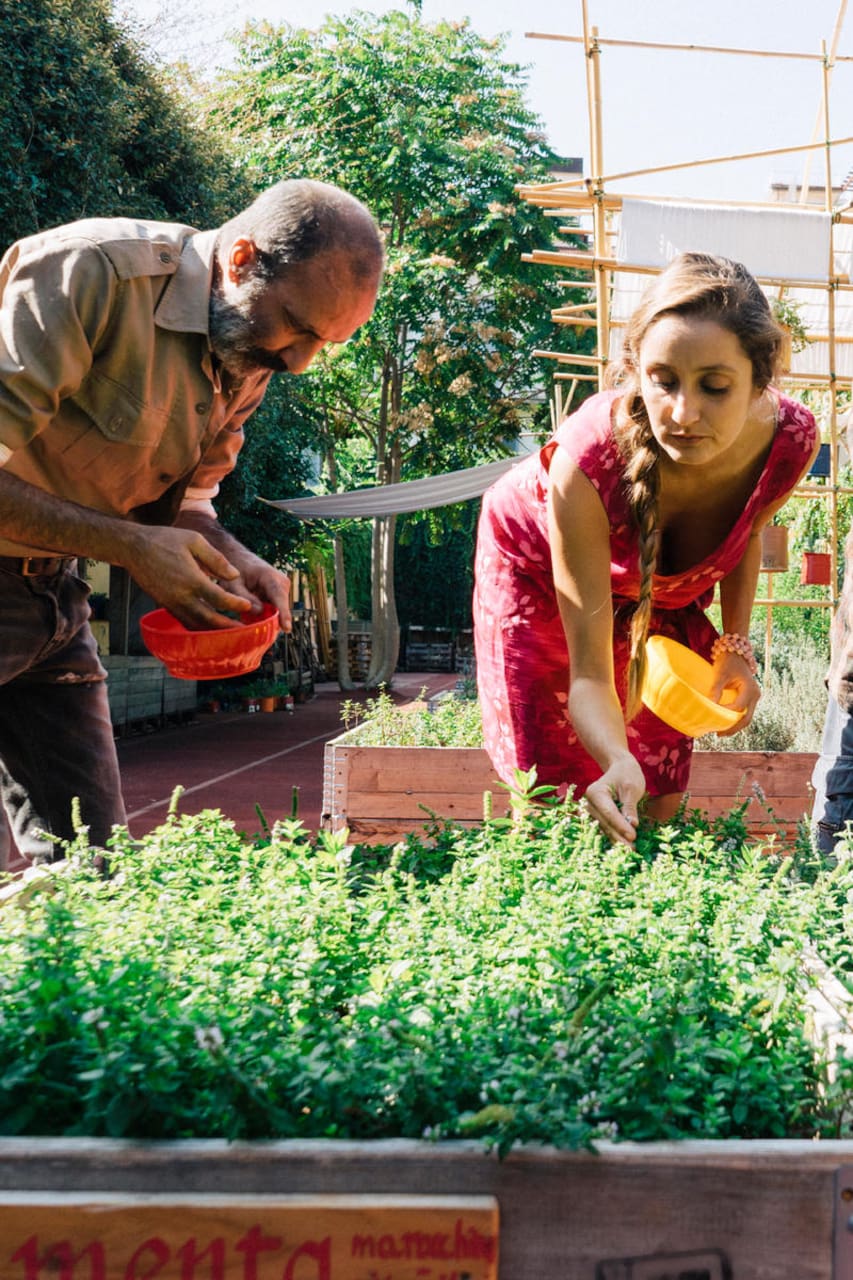 I am the founder of this community urban garden and I simply adore what I am doing. Always happy to meet people who come to this green oasis in the city, which I am very proud of. I hope to inspire others to create greener cities.. in the end, our real mission is to create food for thought!
After an explanation of the project, you'll dive in the aromatic herbs world. You will pick the ones you like, and make your own herbs-tea bags. Some to taste directly in the garden and some to bring home to share. At the Orti Dipinti garden, we have more than 60 herbs varieties with multiple benefit for your health and wellness. Together we will discover some of them as discussing about urban…
We are right in the center of Florence, just 15 minutes walk from the Dome. You can park your car in paid parkings along the avenues next to Piazzale Donatello.
小吃
organic cookies Made by Dolce LAB with love
饮品
Aromatic tea You make one to taste right there and as many as you want to bring home
工单
3 herbs recipes postcards Postcards with infographics about the uses of aromatic herbs in cooking
We'll be at Orti Dipinti, a Community Garden 2.0 placed on an abandoned athletic field, evolved today thanks to plants, people, activities. It will be a multidisciplinar journey, for the good influences that this space is receiving from the visitors of the whole world.