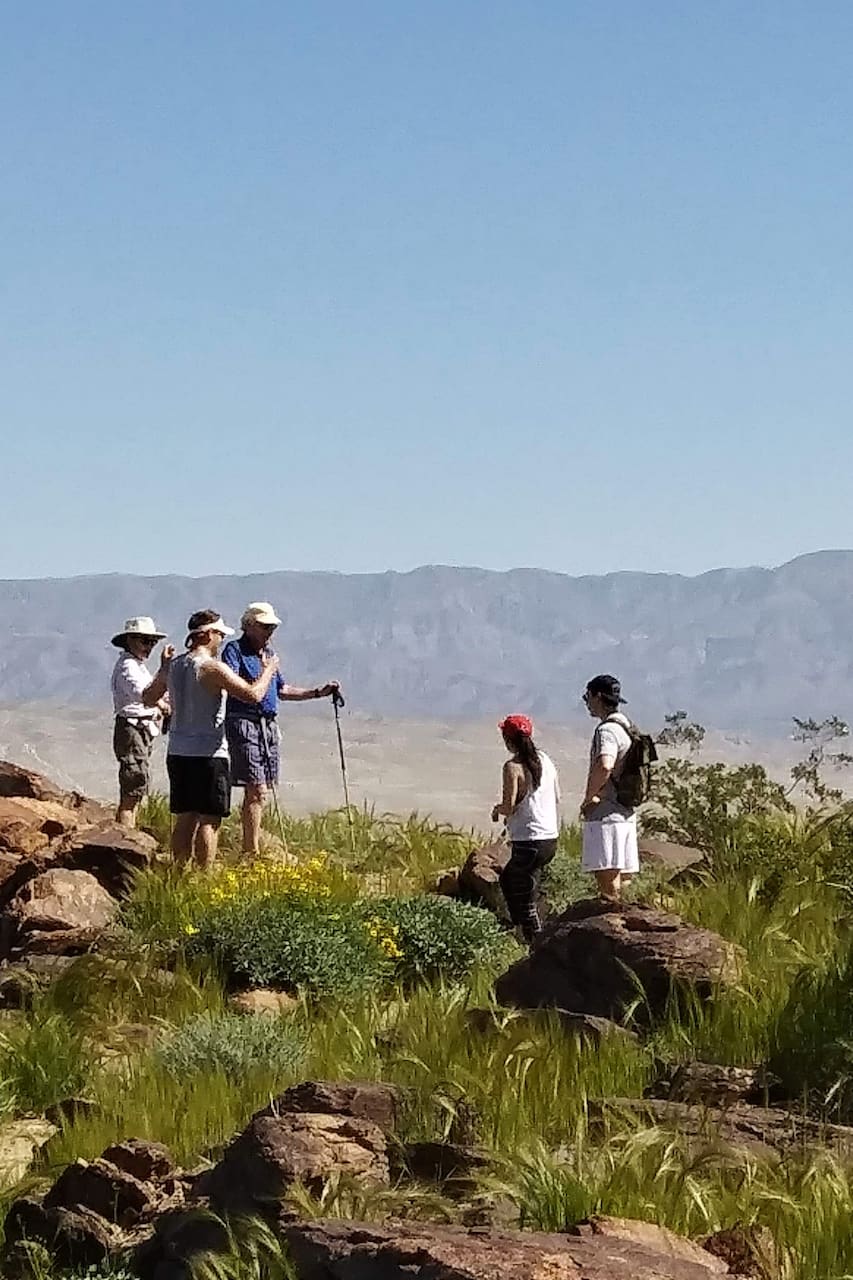 Hike Palm Springs With Amazing Views
Hike Palm Springs With Amazing Views
I love being outdoors in the beautiful and rugged desert landscapes that surround Palm Springs & other desert communities. I'm an avid hiker, trail runner & basically a desert rat. I've been lucky enough to see Coyotes, Peninsular Big Horn Sheep, Desert Chipmunks, Desert Iguanas, Jack Rabbits & beautiful desert plants & flowers when I've been out hiking. There is always something new to see that I…
The hike lasts approximately 2:30 hours including time to stop to take pics & breaks. We'll be hiking on some of my favorite trails through some beautiful desert landscape with cacti, plants & flowers. The trails have amazing views of the desert below & the mountains as we gain elevation. From the trail we'll be able to stop & see the Bob Hope house. Once we reach the top of Smoke Tree Mountain…
Please wear comfortable clothing, shoes with a good tread, sunscreen, hat, & sunglasses. Drink plenty of water the day before to get properly hydrated.
Drinks
Plenty of water for each hiker.
Equipment
1 Backpack & 1 Hiking Pole for each hiker to use.
Electrolyte drink: coconut water or sports drink because it's easy to drink too much water & deplete your electolytes in the desert.
Salty snacks to replace sodium levels lost from sweating.
Hiking/athletic shoes with a good tread. No sandals/flip flops for your own safety.
I will provide water, 1 hiking pole and a backpack for each guest to use on the hike. If you prefer you can bring your own water & equiptment.
We'll be hiking near Indian Canyons on some of my favorite trails in beautiful south Palm Springs. We'll be hiking in the Santa Rosa & San Jacinto Mountains National Monument on Indian land with amazing views in every direction. You'll be able to enjoy desert vegetation/plants & cacti as we hike along the trails & also the amazing views of the surrounding desert all the way from the desert valley floor below all the way up to mountain peaks!
徒步
Hike Palm Springs With Amazing Views